The top city had the highest percentage of millennial homeowners in the study at 42.4%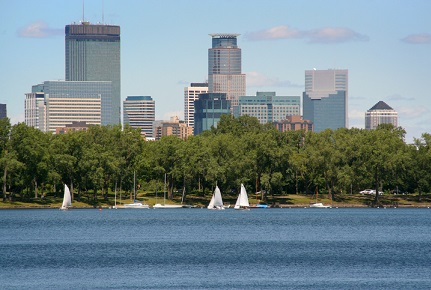 Millennials seeking to buy a home have the best chance of fulfilling their dream in Minneapolis, according to a study by personal finance website GOBankingRates.
The city has the highest percentage of millennial homeowners among the top 50 metro areas in the US analyzed in the study. The ranking found that 42.4% of millennials in Minneapolis owned their living space. The average millennial home value in the city was $222,528. Additionally, the city boasts of a low unemployment rate of only 2.3%.
To determine the top cities for aspiring millennial homeowners, GOBankingRates considered the unemployment rate, the percentage of millennials who own homes, the average millennial home value, and mortgage affordability.
Other cities in the top five were St. Louis, Nashville, Indianapolis, and Kansas City, Mo. The percentage of millennials in St. Louis that owned a home was 40.2%. Along with Detroit, St. Louis and Minneapolis have the highest percentage of millennial homeowners, exceeding 40%.
One factor the top five cities had in common was a low unemployment rates. Nashville, which took the third spot in the ranking, matched Minneapolis' 2.3% unemployment rate. The city's thriving job market offset its relatively high home prices and mortgages, according to the study. Thirty-seven percent of millennials in Nashville are homeowners.
The unemployment rate in St. Louis was 2.7%, while Indianapolis and Kansas City both had unemployment rates of 3.2%.
Pittsburgh, which ranked 9th on the list, had the most affordable mortgages among all the cities in the study. GOBankingRates found that 37.5% of millennials in the city, which had an average millennial home value of $152,731, owned their living spaces.
Related stories:
Average credit scores continue decline among millennial homebuyers
Millennials plan to delay saving for a home says BoA