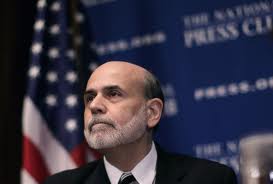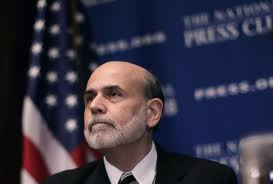 (Wall Street Journal Blog) -- Federal Reserve Chairman Ben Bernanke assured community banks Wednesday that they aren't the intended target of many new regulations largely aimed at bigger banks.
Speaking at a Independent Community Bankers of America convention, Bernanke stressed that the Fed wants to make sure that new Dodd-Frank regulations don't deal an unfair blow to small banks, according to his prepared remarks. Rules on capital, liquidity and risk management should principally apply to large institutions, he said.
"These new standards are not meant to apply to, and clearly would not be appropriate for, community banks. We will work to maintain a clear distinction between community banks and larger institutions in the application of new regulations," he said in the text of his pre-recorded video for the conference.
The central banker also said the Fed will be working to understand how regulatory costs are affecting community banks and will try to strike the right balance when it comes to supervision of community banks. The Fed will try to support the banks' safety and soundness while eliminating "unnecessary costs," he said.
"Bank supervision requires a delicate balance–particularly now," Bernanke said. The "weak economy" has put pressure on "the entire banking industry, including community banks," he said.
He also noted that regional Fed banks are taking steps to address compliance questions from banks. The Fed is "exploring options" for building on these initiatives, he said.