For Jim Mazziotti, the principal managing broker and franchise owner of EXIT Realty Bend, working "outside the box" is common place.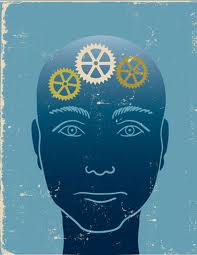 Bend Oregon Realtor Is Well Known For His "Outside The Box" Way Of Thinking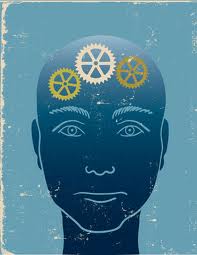 Bend, OR: For Jim Mazziotti, the principal managing broker and franchise owner of EXIT Realty Bend, working "outside the box" is common place. Back in 2000, when Mazziotti lived in a small rural community in Iowa, he was one of the innovators and leaders for a community project that then Governor, Tom Vilsack, called, "the posterchild for community and state government collaboration I have ever seen," with the goal of building the first of its kind "Enrichment Center," or what Mazziotti called "a one-stop community complex that would house elements supporting health, education and the arts to help bring business and industry to a struggling community in the heartland. A dozen years later, and 10 years after Mazziotti left his Iowa hometown, the Enrichment Center was built and is thriving. It includes a day care facility, performing arts hall, state-of the art fitness facility and more. Yes, Mazziotti is an entrepreneur and innovator.

In 2002 he moved to Bend with the goal to do business differently than usual. "First, I recognized that I needed to associate with a leader and with an innovator….so it was a perfect fit when I learned of EXIT Realty, the fastest growing real estate franchise in history," said Mazziotti. And it appears he made the right choice to accomplish it. In 2006, the founder of EXIT Realty Corp. International, Steve Morris, was named as one of "The Top 25 Thought Leaders" in the real estate industry. In 2007, EXIT Realty Corporation International was named "The #1 New Franchise Brand" by the esteemed Swanepoel Report and in 2010, EXIT was crowned as "The Most Innovative Company in North America" by the Stevies, recognized as one of the world's premier business awards. "Let me be clear, said Mazziotti. I am no Steve Morris. Morris is a genius. But Steve Morris and the EXIT model allows me and even encourages me to think….I mean, really think. Our goal is to outflank the competition…and I love what the brand stands for."

In 2010 Mazziotti was featured in Realtor Magazine, the publication of the National Association of Realtors and read by more than 1 million real estate agents around the world, for his innovation and after learning of the first ever "56 Hour Open House" that was streamed live on Internet TV to thousands of viewers around the world. "Yea, it's true. To my knowledge it was the first event of its type ever to be done in the United States, " Mazziotti said.

Its that kind of thinking that has driven Mazziotti to do a live monthly Internet Real Estate Show on Ustream.tv, available to viewers anywhere on earth with an Internet connection, the first of its kind "Home Sold In A Week" auction event that has brought as many as 150 buyers in a single weekend to view and bid on Central Oregon homes, and now….. his next journey.

Mazziotti, who has 17 licensed real estate professionals in his Bend, Oregon office, invited his agents who are part of an intensive training system to embark on something that he believes has never been done anywhere, but certainly not in Central Oregon. The goal: to meet with every licensed real estate agent in Central Oregon for a 1 hour time period to….well….talk. "The technology tools that are, for the most part, a result of the Internet have achieved more than what most of us ever thought possible. The Internet itself, Facebook, Google, text messaging, Iphones, IPads, ooVoo, Ustream, Faxes and email have given us incredible ways to communicate, but at the same time, have given many of us the ease (or excuse) of not needing to talk to one another face-to-face. I mean, I see my kid's texting their friends while they are sitting in the same room! I am concerned that some of us are losing the ability to look into the eyes of another human, communicate and to shake hands to consummate an agreement or exchange a sign of friendship," he said.

Mazziotti and 6 of his agents have agreed to take part in what they have named the "CONNECT 1400" project; to meet with more than 1400 real estate agents in Central Oregon to share ideas, creatively work to solve problems, address how real estate agents can continue to improve and provide value and benefit to their clients, to address changing trends and the use of technology to take their businesses to the next level. "Sure, there are those out there that say we are crazy to meet one-on-one with 1400 agents. Some don't see any value in meeting to learn from one another and to network. Frankly, it isn't the first time naysayers have rolled their eyes when I suggested to act on an idea. I'm guessing people like the Wright Brothers, Nelson Mandela, John F. Kennedy and even EXIT Corps. founder, Steve Morris, had their naysayers, right?"

Over the next year, 6 EXIT agents, Julie and Rich Fountain, Jeromy Cockrell, Jack Cornell, Juana Beede and Katella Bahr will reach out to set appointments with every licensed real estate agent in Central Oregon. Each will meet with those on their list, about 240 or so. Mazziotti will work to meet with every agent along side of his "CONNECT 1400" team. For his agents it is about setting up and meeting with about 240 agents. For Mazziotti it is about meeting with all 1400. If accomplished, Mazziotti believes he could spend more than 1200-1500 hours meeting with agents, which equates to thirty five, 40 hour work weeks to accomplish his goal! All this, above his full time position in working with all of his agents, training and running and continuing to build his real estate firm. "Honestly, an EXIT Realty Corp. trainer, Johnny Loewy, inspired us to move forward with this idea during his training to our company. He sparked the idea and I'm just running with it, Mazziotti concluded.

Mazziotti began the project in the second week of December and looks to complete the project by December of 2012.

For more information on Jim Mazziotti's "CONNECT 1400" idea, contact him at his Exit Realty Bend office or catch him on Facebook at wwwfacebook.com/exitrealtybend.