Two banking giants will have to pay a multimillion-dollar penalty after the Supreme Court declined to hear their appeal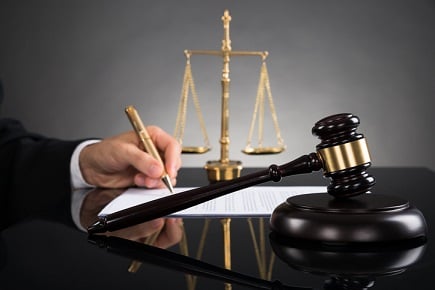 Two finance giants have lost their final bid to avoid paying a multimillion-dollar penalty for making false statements while selling mortgage-backed securities to Fannie Mae and Freddie Mac.
The Supreme Court today declined to hear an appeal by Nomura Holdings and Royal Bank of Scotland that sought to overturn an $839 million penalty, according to a Reuters report.
The award was the result of a 2011 lawsuit brought against Nomura and RBS by the Federal Housing Finance Agency, which acts as the conservator of Fannie and Freddie.
The FHFA brought 18 lawsuits that year over about $200 billion in mortgage-backed securities that banks sold to GSEs, according to Reuters. All the others have been settled, and the FHFA has recovered more than $23 billion – including $5.5 billion from RBS in a different lawsuit.
The current case involves the sale of $2 billion in securities sold to Fannie and Freddie. Nomura sponsored the securities, and RBS underwrote four of the deals, Reuters reported.
In 2015, US District Judge Denise Cote ruled that the offering documents for the mortgage bonds incorrectly described the underlying mortgages. She ordered the banks to pay $806 million. They will pay an additional $33 million for costs and attorneys' fees, Reuters reported.
Related stories:
Banking giant to fork over $4.9 billion to settle mortgage-bond probe|
RBS on the hook for half a billion dollars over shoddy mortgage bonds