CEO says they see signs of a recovery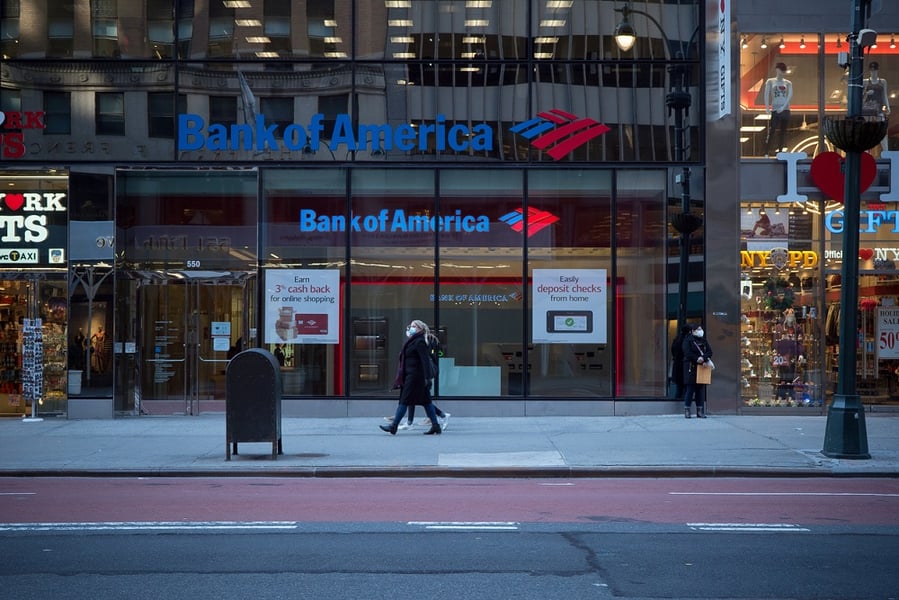 Bank of America (BofA), which has been deemphasizing its home lending business for many years now, has released its fourth quarter results.
The second-largest US bank reported that it originated $13.7 billion of product in Q4 2020, a 2.2% gain from the previous quarter. BofA saw its home lending plunge by 38.2% year over year. Its home equity lending also fell, down to $469 million from $984 million in the third quarter.
One of its chief competitors, Wells Fargo, recently posted a 12.5% year-over-year decline on its residential mortgage loan production. JPMorgan Chase, on the other hand, increased its home loan originations by 38.2%.
BofA's net profit in the fourth quarter was $5.5 billion ($0.59 per diluted share), while its gross revenues slipped 10% to $20.1 billion.
Despite the slowdown, Bank of America chairman and CEO Brian Moynihan said they were optimistic that the bank could bounce back this year.
"During 2020, we witnessed the dramatic effects of the health crisis on the economy and our company's operations," he said. "In the fourth quarter, we continued to see signs of a recovery, led by increased consumer spending, stabilizing loan demand by our commercial customers, and strong markets and investing activity. The latest stimulus package continued progress on vaccines, and our talented teammates – who performed well helping their customers through this crisis – position us well as the recovery continues."
"Despite one of the worst economic environments in modern memory, we ended the year stronger than before the health crisis and well-positioned to support our clients," said chief financial officer Paul Donofrio. "Because of the responsible way we have operated the company over many years, we were able to support the economy by raising $772 billion in capital on behalf of clients, invest in our franchise and still be in a position to return $4.8 billion in capital to our shareholders in the first quarter of 2021 in the form of common stock repurchases and dividends."