The early years of the 21st century were a boon for small mortgage lenders in the United States, at least until 2007.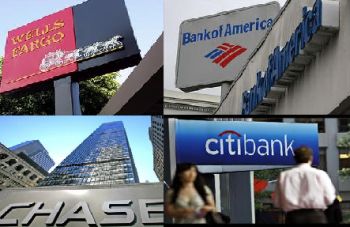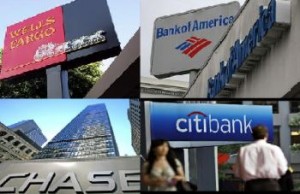 The early years of the 21st century were a boon for small mortgage lenders in the United States, at least until 2007. The bursting of the housing bubble was merciless for lenders of all sizes, but while some prominent retail mortgage banks like Citigroup, JP Morgan Chase, Wells Fargo, and Bank of America enjoyed generous bailouts from the government to keep doing business, many small mortgage shops were forced to cease operating.
For a few small lenders that were able to hold on through the dark days after the collapse of the mortgage markets, 2013 may become the year they cease being considered small lenders, and they may accomplish this by taking business from the big banks. According to a recent report by Reuters, the big five in U.S. mortgage lending –Ally, Bank of America, Citi, JP Morgan, and Wells Fargo– used to control almost 75 percent of the total American home loan market in 2010. That number is now 53.2 percent, and in the next two years it may drop to 40 percent.
Some small mortgage lenders are poised to gain market share from the industry leviathans with aggressive pricing alone, but they can also capitalize by being more flexible and efficient. Big banks have enjoyed the lion's share of the mortgage market mostly through their relationship with Fannie Mae and Freddie Mac, which in turn has been bolstered by the fact that they were kept alive by the federal bailouts. Now that many of these institutions have returned their bailout funding and the housing market is heating up, the Goliath banks may not be able to keep up with the volume.
Private Equity Awaits
Big banks have enjoyed unparalleled exclusivity in terms of application volume over the last few years, but the situation is changing. Reuters reports that mortgage lenders such as Guaranteed Rate, originally from Chicago, have boosted their staffing levels considerably in 2012 are looking to do the same in 2013. Private equity firms are paying attention, but Guaranteed Rate has thus far been able to fend them off.
Guaranteed Rate may be able to keep private equity investors at bay, but with the Federal Reserve Bank buying up mortgage-backed securities as a way to stimulate the economy, higher profits await for small lenders that cut their rates enough to compete against the retail mortgage colossi. These banks will likely become targets for private equity firms.