How much money are you leaving on the table simply by not knowing when a previously unqualified customer is ready for a loan? According to one expert, the answer is: a staggering amount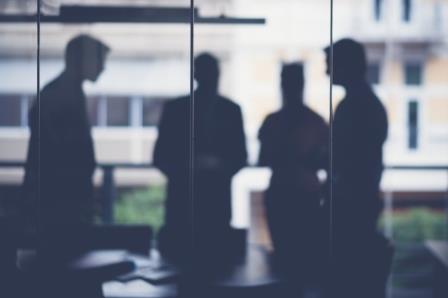 All mortgage originators encounter prospective borrowers they just can't help. Whether it's a credit issue or an LTV that's too high, some would-be borrowers just aren't ready for a mortgage right away.
But how many of those prospects – those that you have to say "no" to or just can't help at the moment – go on to get a loan from a different lender? According to Alex Kutsishin, co-founder and chief marketing officer of Sales Boomerang, the answer is: a shocking amount.
Sales Boomerang connects directly into any existing CRM or lead management system like Velocify, Top of Mind or Lead Mailbox. It acts as a tracking and alerting system that keeps tabs on leads and alerts originators when a previously unqualified customer becomes qualified.
The system is set to launch to new customers in February. But many customers are already in the system and are currently being onboarded, Kutsishin said.
"As part of our demo in the onboarding process, we do something called a 'missed opportunity analysis.' Our clients will send us data, and they'll say, 'We know for sure these people didn't qualify for credit,' or, 'We're waiting for this person's LTV to go down below 80%,'" he said. "We take that information and run it."
Sales Boomerang analyzed information on clients' prospective borrowers who didn't have sufficient credit to qualify at the time they first applied but had since gotten a loan from another company. The result was staggering.
"We found that there was more than $300 million in loan volume from people who didn't qualify at the time and have gotten a loan since then," Kutsishin said. "Our clients had these people literally in their office and didn't have any idea that they fixed their credit. Even with drip email campaigns and other generic follow-up tools, their customers went with other lenders."
That's $300 million in lost loan volume just from Sales Boomerang clients. Kutsishin said even the team at Sales Boomerang was shocked by the result.
"We thought we'd find a lot of people who'd gone on to get a loan, but we never thought it would be this high," he said. "From a list of 906 people who were unqualified for one specific loan type – in this case it was VA – 120 people went on to get loans. And they didn't get them from our client. For FHA, 663 were on the list – and 155 of them went on to get loans."
And that was just among prospective borrowers whose credit wasn't adequate at the time, Kutsishin said. When customers whose LTV was too high were added in, the numbers got even bigger.
"We had another customer with a little over 6,000 names on the list, and he was hoping to see how many of his customers now have an LTV below 80% -- and 1,112 people came back matching," Kutsishin said. "What this is saying is, if Sales Boomerang was turned on in 2016, they would have had the opportunity to win this business – especially with the credit ones. It would have given them an alert to let them know."
And considering that $300 million in lost business came just from Sales Boomerang clients, Kutsishin said the industry-wide numbers are likely astronomical.
"There's hundreds of billions of dollars being funded for loans every quarter," he said. "The mortgage industry is a couple-trillion-dollar industry. If someone's not qualified, they're basically told, 'Fix it yourself,' but then no one really knows when that fix happens."
That's exactly the situation Sales Boomerang, which tracks prospects and alerts LOs when they're qualified, was designed to address.
"If this system were implemented on an industry-wide basis, you'd see an increase in mortgages funded, because you shorten the distance from unqualified to qualified," Kutsishin said. "What happens when someone isn't qualified is that they go to fix the situation – but they don't necessarily know when it's fixed. We just let them know when that happens."


Related stories:
Keeping tabs on unqualified customers can boost your business