The population of MLOs in the state is on the rise. Does the increase signal a booming industry or a crowded one?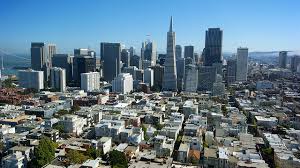 The population of mortgage loan originators (MLOs) in the state of California is on the rise. Does the increase signal a booming industry or a crowded one?
During the second quarter, state-licensed MLOs in California totaled 40,338, up 11% from a year earlier, making it the top state. Trailing behind it with less than half is Florida with 17,691 originators, according to recent data released by the Nationwide Mortgage Licensing System (NMLS).
State-licensed MLOs are mortgage brokers and mortgage bankers. In California, these MLOs are licensed by the Department of Business Oversight (DBO) and/or the California Bureau of Real Estate (CalBRE).
California accounts for 33% of the nation's MLO population, and originators only make up only 1% of the state's total population. Nationally, mortgage originators make up 13% of the population.
The magnitude of state-licensed MLOs indicates mortgage bankers are relying on broker-packaged originations for business, a positive outlook for California's real estate MLO licensee population, according to First Tuesday.
Meanwhile, 43,423 MLOs were registered at the federal level in California during the same quarter, a -4.3% annual decrease. These MLOs are employees of banks such as Wells Fargo and Bank of America.
DBO-licensed originators accounted for 22,191 MLOs during the second quarter, a 12.9% annual increase. MLOs licensed under BRE were 18,147, a 1.8% annual decrease.
Read this guide to learn more about the on the steps in taking MLO test.