Will the aging mortgage professional be suited enough to attract the newest consumer power group with the largest buying capacity? Here's how to attract a younger workforce.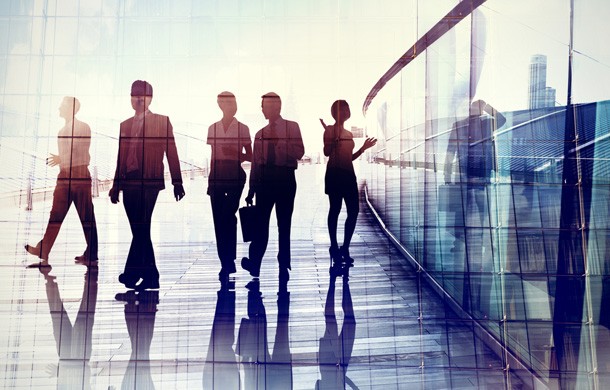 Millennials can text with their eyes shut, multi-task all day long and somehow keep in touch with everyone they've ever met. The well-versed group is very comfortable with technology and is more willing than any group ever before to independently conduct their own research of financial services products, according to Chuck Cowan, president of recruiting firm CCowan & Associates.
The group is also slated to assume a greater share of the housing market during the next few years. According to a recent report by The Demand Institute,
millennials will spend $1.6 trillion
on home purchases in the next five years – more on a per-person basis than any other generation.
So, is the aging mortgage professional suited enough to attract the newest consumer power group with the largest buying capacity?
"The average age of a loan officer is 54 and 59 for a realtor, so there's a huge disconnect with the future customer," said Cowan. "The world is changing, and the best way to get good ideas is to get new minds. There are young people in the business, but that number isn't where it should be."
CCowan & Associates
is relationship-based recruiting firm specializing in the mortgage, banking and financial services industries. Cowan has more than 30 years of experience in the recruiting industry. The company's client base ranges from medium and regional-sized companies to Fortune 100 companies.
While millennials' ample knowledge of technology makes for a more-informed consumer group, it also makes for a more flexible workforce. "Young people know technology and they are adaptable because of it," said Cowan. "You must be able to reflect your customer."
However, millennials appear uninterested in joining the mortgage industry, as many of them graduated into an economy with little job opportunity and are guarded about their financials. When it comes to the companies the group trusts the least, a recent Accenture survey found that financial institutions ranked high on the untrustworthy list.
"These are heavily commission-driven jobs and are not attractive to a 28-year old," said Cowan. "How can we attract people with no mortgage experience and get them away from their $50,000-a-year jobs"?
It also doesn't help that the mortgage financial industry received a bad rep during the crisis. "In 2008, I remember I told people I recruited mortgage bankers and people looked at me like I was in a crime syndicate," he added. "Some players got what they deserve, but a lot of these mortgage companies are good."
One solution to attracting a younger workforce is offering an extensive training program. "I've noticed some small organizations that have 10 to 20 branches with 50 to 150 loan officers are actually going out and attracting younger employees," said Cowan. "Churchill mortgage, for example, has a great mentoring program, and I think you will see more of that in the future."
In July, Churchill Mortgage launched its new employee training program called the Churchill Mortgage Academy (CMC Academy) to prepare candidates entering the mortgage industry for a long-term career. The company created the academy to develop the next generation of mortgage professional and appeal to the millennial demographic.
Coordinated out of Churchill's headquarters in Brentwood, Tennessee, the CMC Academy is aimed at strengthening its relationships with customers by supporting millennial's unique needs. "To engage this group, we must understand their lifestyles, attitudes and the unique challenges that they face," Mike Hardwick, president of Churchill Mortgage, previously said. "The CMC Academy positions us to do that by developing the next wave of mortgage professionals who will help a new generation of borrowers realize the real American dream of debt-free homeownership."