Price appreciation could slow in 2021 as affordability erodes, however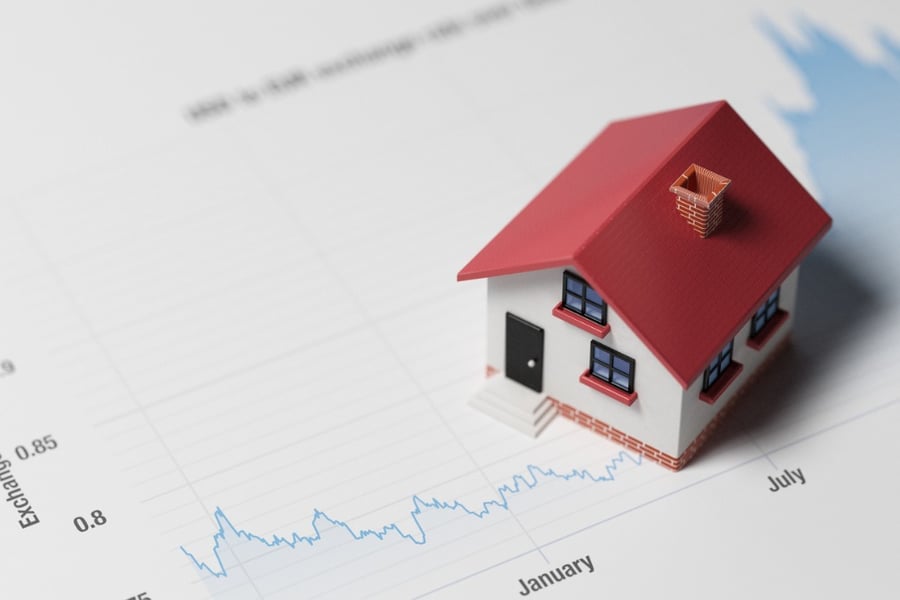 Annual home-price appreciation jumped to a six-year high last month, according to new data from CoreLogic.
On Tuesday, the data and analytics firm released the CoreLogic Home Price Index (HPI) and HPI Forecast for September. Nationally, home prices spiked 6.7% on an annual basis, marking the fastest annual appreciation since May 2014. On a month-over-month basis, home prices rose 1.1%.
Home-purchase demand remained on pace in late summer compared to previous years, driven by record-low mortgage rates, CoreLogic reported. However, the national inventory of homes for sale fell to its lowest recorded level in September at 40% of the inventory seen in September 2008 and 75% of the inventory seen in September 2000. That shortage has intensified upward pressure on prices as consumers compete for an ever-smaller number of available homes.
"Housing continues to be a bright spot during an otherwise challenging economic time for many US households," said Frank Martell, president and CEO of CoreLogic. "Those in sectors that weathered the transition to remote work successfully are now able to take advantage of low mortgage rates to purchase a home for the first time or to trade up to a larger home."
"COVID has contributed to the acute shortage of inventory as the pace of new construction slowed and older prospective sellers postponed listing their homes until after the pandemic," said Dr. Frank Nothaft, CoreLogic chief economist. "Once the pandemic passes or a vaccine is widely administered, we should see a noticeable pickup in for-sale homes. And if the economy's recovery is sluggish next year, distressed sales may also add to market inventory."
There was considerable price-growth variance in local markets despite the rapid national acceleration of home-price growth, CoreLogic said. In Phoenix – where there's a severe inventory shortage – prices spiked 11% in September. However, the New York-Jersey City-White Plains metro area recorded an annual price increase of just 0.3% as residents vacated for less densely populated areas. By state, Idaho (11.8%), Arizona (11%) and Maine posted the strongest price growth last month.
CoreLogic's HPI Forecast predicted that national home-price increases would slow to 0.2% over the next 12 months, driven by eroding affordability and increasing inventory. "However, should the economic recovery be more robust, then we would expect projections for home price performance to improve," CoreLogic said.
The forecast also predicted strong disparities in price growth across different metro areas. In markets like Las Vegas, where the tourism-dependent economy continues to struggle, home prices are expected to drop 5.6% by September 2021. IN San Diego, on the other hand, prices are expected to increase 5.7% over the next year, driven by continued low inventory.