A majority also view homeownership as a good investment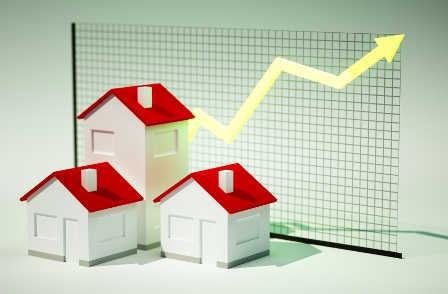 by Krizzel Canlas
Most Americans believe that the housing market has improved, and that owning a house is a solid investment.
A recent survey by Digital Risk revealed that over half of the homeowners believe the housing market in their region and nationwide has improved. The majority of respondents –91% of homeowners and 83% of renters – perceive owning a home as a good investment.
Affordability was seen as a barrier, with 40% of renters saying they could not afford the down payment. A further 37% of respondents cited insufficient income, and some 33% said they preferred renting to ownership.
"There's no question that the housing sector continues to be a major driver of growth and recovery in the US economy," said Jeff Taylor, co-founder and managing director of Digital Risk and a board member of the Mortgage Bankers Association. "It's important to remember how far we've come in a decade. The fact that the American dream of owning a home is once again considered a smart investment suggests the housing market has years of strong performance ahead of it – provided that more borrowers clearly understand the criteria and 'pathway' to obtaining a mortgage."
On the question of regulatory reform, only 22% of homeowners and 13% of renters thought the mortgage application process has improved.
The survey also found that borrowers were reluctant to ulitize technology, as 70% of homeowners and two thirds of renters were uncomfortable completing the process via a smartphone application. And while two-thirds of homeowners and 59% of renters were willing to complete an application on-line, about half of all respondents said they prefer to speak to a representative in person during the process.
Related stories:
Homeowners getting more realistic at pricing their homes
Going green means more greenbacks study reveals