The judgment also increased the award against the CEO of the companies to about $25.3 million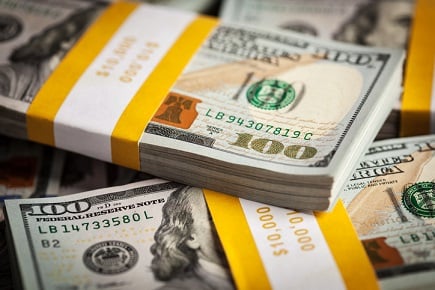 Two affiliated mortgage companies and an executive have been ordered to pay a trebled award of damages related to a fraud scheme involving the Federal Housing Administration's mortgage insurance program.
Entities formerly known as Allied Home Mortgage Capital and Allied Home Mortgage were ordered to pay approximately $296.3 million, while CEO Jim Hodge was ordered to pay about $25.3 million, according to Joon Kim, the acting US Attorney for the Southern District of New York.
Allied had been accused of numerous instances of misconduct as far back as 2010. Several lenders have sued the company, claiming it tricked them into funding unqualified loans, and federal agencies have cited the companies numerous times for overcharging clients and other offenses.
The latest judgment follows a November 2016 unanimous jury award of about $93 million in penalties against the companies and about $7.4 million against Hodge in favor of the federal government. The original award was grounded on the defendants' violations of the False Claims Act (FCA) and the Financial Institutions Reform, Recovery, and Enforcement Act of 1989 (FIRREA).
The new judgment, awarded by District Judge George Hanks Jr. of the Southern District of Texas who presided over the trial, trebled the jury verdict and added statutory penalties under the violated laws. In addition to the trebled amount, the court also imposed a $10,000 penalty for each violation of the FCA and the maximum penalty of $1.1 million for each FIRREA violation. The additional penalties total approximately $13 million for FCA violations and $6.6 million under FIRREA.
"Jim Hodge and Allied defrauded a federal mortgage insurance program designed to help spread the dream of homeownership, and then lied about it repeatedly," Kim said. "A jury saw through their lies, and now the court has imposed millions of dollars in additional penalties. This office will continue to investigate and root out fraud in all of its forms."
Related stories:
Allied slapped with $93 million in penalties for mortgage insurance fraud
Feds to go after mortgage firm accused of fraud, threats to employees