CEO explains that spending is driven by sustainable, macro factors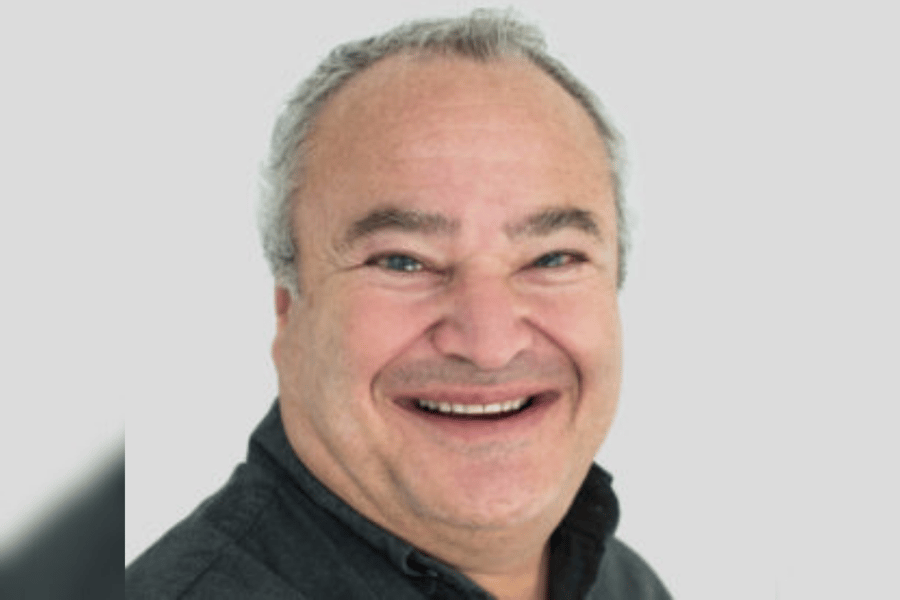 Americans spend half a trillion dollars every year on home renovations, according to census data. That staggering number is growing, too, as more and more homeowners make necessary improvements to America's aging housing stock. While the COVID-related construction of home offices may be the immediate headline grabber, around a third of that half-trillion dollars is spent in the 90 days prior to or following a home sale transaction. For the CEO of one home renovation company, this growing number represents an opportunity for him and for mortgage professionals.
Rick Rudman (pictured) is the president & CEO of Curbio, a renovations company that operates on the buy and sell side of the market. On the sell side, it renovates a home for sale and only gets paid after settlement. On the buy side, it works with mortgage professionals and buyers to finance a renovation as part of the initial purchase. Rudman told MPA why this model is all the more valuable now and how mortgage professionals can embed themselves in these transactions, providing financing at a moment when the housing market is in dire need of refurbishing.
"America's home stock is aging dramatically," Rudman said. "Around 80% of homes are at least 20 years old and around 40% of homes are at least 50 years old. You now have a huge macro trend in residential real estate where older people represent the majority of sellers, and their homes are aging. At the same time, Millennials now represent the biggest segment of buyers and they're looking for move-in ready homes. Unlike a prior generation that might look for a cheaper home they could renovate over time, millennials want to buy a home that's ready to go with no improvement work needed."
To Rudman, that means the half-billion home renovation number will only continue to grow. He expects it will grow sustainably, too, driven by aging of housing stock rather than one-off home office additions spurred by the pandemic. While those improvements are more about making homes more liveable for their current occupants, the significant expenses that come with retrofitting a home are related to sale and purchase, with deeper ties to the underlying equity in the home. These improvements, therefore, fit in a more macro trend.
While commodity prices have dramatically slowed the rate of new home construction, Rudman noted that renovations are usually far less structural and require less in the way of newly expensive inputs like lumber. In addition, the lack of new construction will place further emphasis on existing home sales, while the rollout of vaccines and lifting of restrictions might see more owners willing to list their homes.
That point is where Curbio comes in. Pre-sale usually comes with a list of much-needed refurbishments and renovations from the real estate agent. On average, Rudman said, the cost of them is around $15,000. However, in older homes that need kitchen or bathroom remodels, that price goes up dramatically. Curbio's model on the sell side is to finance and complete the renovations themselves, only getting paid after a sale. While Rudman said he's looking for financing partners that can support Curbio on the sell side, the biggest opportunity for mortgage professionals sits on the buy side.
As new buyers look to make initial rounds of home improvement, Rudman and his team partner with financing firms to facilitate the improvement expense. That side involves a whole range of options, whether the renovation is built into a mortgage or paid for with a home equity loan, a renovation loan, or a personal loan. What Rudman hasn't found yet, but very much wants to find, is a mortgage company willing to lend to borrowers on the after-repair value of a home, including the cost of the work Curbio will do before move-in day.
Overall, Rudman stressed that the renovation opportunity is not about COVID, home offices, or temporary blips. It's a deep, structural, macro-driven chance that mortgage professionals can get in on. He cited the rise of iBuying as a sign of the scale on offer.
"These are enormous trends that will continue for a while," Rudman said. "If you look at just iBuyers today, including Zillow Offers, Offerpad, and Opendoor, there's real opportunity. Offerpad just filed to go public via an SPAC and they claimed to have completed 14,000 home improvements in homes they've bought and are turning around to sell. The other iBuyers are much larger than them.
"Over the next few years we're talking about thousands of these transactions where home improvement is a centerpiece in the value chain of selling and buying homes. There's going to be a big opportunity for mortgage companies to figure out a way to finance that."