New guidelines were rolled out for renters and homeowners engaged in mortgage deferral programs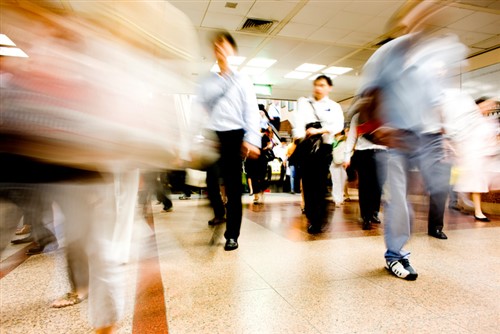 On Wednesday, the Federal Housing Finance Agency announced that Freddie Mac and Fannie Mae are making a new payment deferral option available to borrowers currently engaged in mortgage forbearance plans. Those who are able to re-establish their regular monthly payments now have the option to repay the missing balance when their home is sold or refinanced or when the loan comes to maturity.
On Thursday, the FHFA announced another measure, this one aimed at assisting both borrowers and renters: the two Enterprises have extended their moratorium on foreclosures, which was scheduled to expire on May 17.
The two announcements appear to be further acknowledgement of the colossal financial disruption Americans are still struggling to wrap their heads and wallets around as the COVID-19 crisis, which first slugged the U.S. economy in late March, moves into its third month. New employment data released by the Department of Labor on Thursday showed that almost 3 million unemployment insurance claims were filed for the week ending May 9, bringing the total number of Americans who have lost their jobs over the last eight weeks to 36 million.
"This new update is partially the government catching up to the reality that forbearance was most likely a temporary solution that would always need addressing at the end of the program," says Chris Diamond, director of financial products at Better.com.
The new deferral option is sure to help cash-strapped homeowners in the short-term. The FHFA previously announced that individuals taking part in forbearance programs would not be expected to make lump-sum payments to make up for their unpaid obligations. Shifting the amount owed to the end of a loan means no extra monthly financial burden will be placed on participating homeowners.
And because interest will not be charged on the deferred balance, Diamond explains, there should be no harm done to a homeowner's bottom line.
"This is a significant improvement for borrowers and gives clear, streamlined options that servicers and lenders can offer their borrowers at the end of forbearance," he says. "This is relatively easier than modifying the loan and, at this point, would appear the optimal choice."
While some may have been hoping for more innovative, turnkey solutions to the forbearance issue, Shashank Shekhar, CEO of Arcus Lending, feels the deferral announcement was one of the only options currently available to the FHFA.
"This is all they can do," he says. "They're not Treasury. Just getting the borrowers not to pay their mortgage payments is a huge relief, because mortgage payments tend to be anywhere between 30 to 45 percent of your gross income."
But Shekhar doesn't rule out future moves by the Agency related to forbearance and deferrals. Once the unemployment rate normalizes and more borrowers go back to work, he thinks the FHFA may need to develop a program similar to HARP, which was rolled out in the wake of the 2008 financial meltdown to help underwater homeowners.
"They might have a program like that, some kind of 'CARES Refinance' or whatever, where they will allow these people who are in forbearance to be able to refinance, because most lenders won't allow that," he says. "If you went into a forbearance program for 12 months, you're not eligible for a new refinance."
The program Shekhar has in mind would allow borrowers who were meeting their obligations prior to COVID-19's arrival the option of refinancing so they can add the deferred balance to their refinanced loan amount.
"That way," he says, "FHFA gets paid, the servicers get paid, and the borrowers come back to square one."