An estimate by ClosingCorp warns that California wildfires could place mortgage deals in jeopardy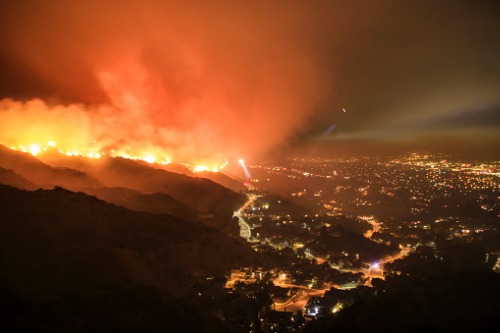 More than $7 billion in loan value is at risk as a result of recent California wildfires, according to an estimate released today by ClosingCorp, a provider of real estate closing-cost data and technology for the mortgage and real estate services industries. ClosingCorp also estimated that more than $60 million in service fee and transfer tax revenue was at risk from the fires.
ClosingCorp based its estimate on "in-flight" residential mortgage applications in the FEMA-designated areas for the Easy, Getty, Kincade, Saddlebridge and Tick wildfires. An "in-flight" application is defined as a mortgage that is due to close between Oct. 24 – when the initial fire emergency was declared by FEMA – and the end of the year.
When catastrophes like wildfires occur, many lenders have policies to suspend loan closings until the event has passed and damage assessments can be made, according to ClosingCorp. At a minimum, this means that the income associated with those closings is deferred. In many cases, new inspections and even new appraisals will be required before mortgages can be approved and sales completed, ClosingCorp said. In some cases, damage from wildfires can result in significant delays or even cause deals to fall apart.