The inquiry comes as Acting Director Mick Mulvaney refocuses the bureau's fair lending efforts from enforcement to advocacy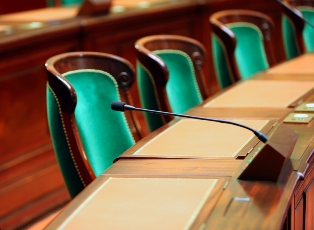 Mick Mulvaney, President Donald Trump's appointee as acting director of the Consumer Financial Protection Bureau, has introduced a number of changes at the consumer watchdog, but Democrats in Congress are not letting him off easy.
Following reports that Mulvaney is reorganizing the CFPB's Office of Fair Lending and Equal Opportunity (OFLEO) and stripping it of enforcement and supervisory authority, 53 Democrats in Congress have sent a letter to the bureau seeking information on the move.
Although the representatives admitted in the letter that details of the change have not been fully disclosed, they said that the reorganization will hinder the OFLEO's work, citing Mulvaney's letter to staff where he said the office will now instead focus on advocacy, coordination, and education.
In the letter, the representatives asked Mulvaney and Deputy Director Leandra English whether the CFPB performed a legal analysis to determine whether the reorganization would hinder the bureau from carrying out oversight and enforcement of federal fair lending laws. The letter also sought information on how the change affects the CFPB's decision-making process with regard to enforcement and other actions to protect consumers from unfair discrimination.
The representatives also sought information on whether Mulvaney or any other CFPB employee consulted with any outside entities on the reorganization and whether Mulvaney consulted with other officials, employees, or political appointees at Office of Budget and Management or the White House about the reorganization.
Rep. Maxine Waters (D-Calif.), ranking member of the House Committee on Financial Services, spearheaded the letter. The representatives asked the CFPB to provide written responses by no later than March 1.


Related stories:
Comptroller of the Currency praises Mulvaney's moves at CFPB
Mulvaney assumes direct control of CFPB fair lending office