Here are five ways to make sure your CRM is working as hard as you are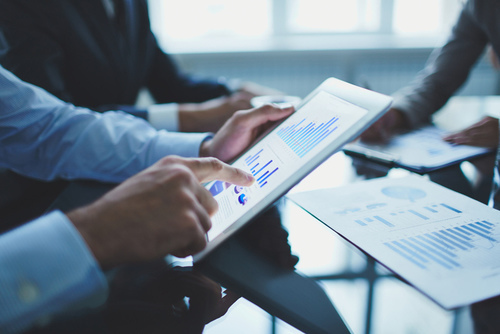 by Matt Reid
If you are like most sales organizations, you have invested significant time and money in your CRM [customer relationship management] system. But how do you ensure that you are getting the most ROI [return on investment] possible?
High ROI CRM solutions have solid adoption rates because they unlock productivity and improve sales outcomes, while less than optimized systems leave salespeople struggling because they require significant time commitment without offering enough value in return. Here are five ways to make sure your CRM is working as hard as you are.
1: Integration is critical
The CRM is just one component of the sales technology stack and it serves as a great repository of information, but only if it integrates with the other tools in your stack.
Integration is the most important of all CRM best practices because if it doesn't have the capacity to integrate with your other business critical tools, it's hard to get the full picture. And without a comprehensive understanding of what's going on in your business, it's tough to plan ahead.
2: Gain stakeholder buy-in
Since CRM is a tool that is shared throughout the organization, buy-in from stakeholders across internal organizations is critical. Often times this becomes complex because the stakeholder buy-in varies across two dimensions—organizational and user level.
At the organizational level, the stakeholders are the different teams within your company that are impacted by the CRM. It is important to highlight the value of the system for each organization to get their buy-in. For example, the value for a marketing team would be campaign insight that informs where they should be allocating time and money.
At the user level, stakeholders are split between those who leverage the CRM to develop better business processes and those who use the CRM to manage daily activities. For example, sales leaders rely on a CRM for control—control over process, workflows, forecasting, and overall strategy. Sales reps use the CRM to manage leads and support successful interaction with prospects.
Because CRMs are flexible and highly customizable, it is important that all users are aligned on target outcomes. Without buy-in from each user type, process gaps can form and weaken the CRM's impact.
3: Accurate data input is key
We all know that accurate and reliable data drives better decision making and improved business outcomes. Quality output will, in turn, build increased confidence in the system.
This all starts with a clean marketing database, good de-dupe and lead input processes. By building in good processes from the onset and enriching lead, contract, and account records as they progress through the sales cycle – the entire organization, from marketing to sales to customer service, gain deep insights that can inform decisions. Accurate data can help marketing optimize campaign performance, it can help sales prioritize their highest value opportunities, and offer key insights for account managers as they build an ongoing relationship with the customer.
4: Smarter time management through workflow
Not all CRMs allow you to automate your sales workflow. In order to drive adoption, your CRM should be set up so that it is aligned with your sales process.
An automated workflow takes the guesswork out for your sales rep on what prospect they should follow up with next and how they should follow up – allowing reps to focus on selling. An effective automated workflow should guide your sales reps to ensure they are acting on the right types of leads at the right time, doing the right activity, following up in the right way—all to make sure the lead moves through the sales cycle in a timely manner.
Sales leaders should also be able to easy to monitor and optimize their workflow to drive better results.
5: Leverage reporting
Take the time to understand your CRM's reporting capabilities and get the dashboards you need so that you can make better business decisions. Monitoring the right data will help you understand which sales reps, lead sources, and sales strategies are performing well, and which ones aren't. Having that insight at your fingertips enables you to make course corrections and iterate sales strategies in near real time to maximize ROI.
The potential impact of CRM technology on a business' bottom line continues to grow as the world of sales evolves to accommodate today's buyers. But ROI potential is only realized when adoption is high and the implementation is a success.
Matt Reid is the vice president of marketing at Velocify. With more than 15 years of marketing, strategy, and management experience at Fortune 500 and early-stage technology companies alike, he oversees marketing, sales development, and growth strategies for Velocify's complete solution portfolio.


Related stories:
Are you leaving millions on the table?
What are the top marketing strategies for mortgage originators?