The group's scheme is alleged to involve more than $3 million in losses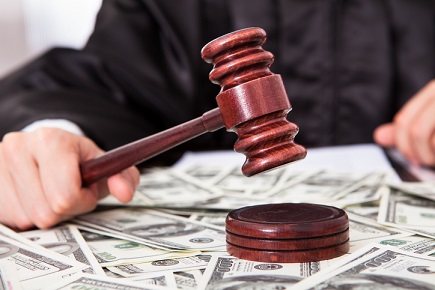 Three people from New Jersey have been charged over allegations that they used fictitious documents to fraudulently discharge their mortgages, according to the US Attorney's Office for the District of New Jersey.
According to the complaint, Melissa Reynolds had obtained a $417,276 mortgage from Financial Institution One. She later mailed a money order falsely claimed to have been issued by the IRS to the company as a payoff on the mortgage.
The mortgage business mistakenly accepted the payment and even mailed Reynolds an overpayment refund. The company later sued Reynolds to reinstate the discharged mortgage, but Reynolds argued in court that the mortgage had been paid and even submitted a false receipt for the money order.
Reynolds employed the same scheme to attempt discharging other mortgages, including for her second residence. Henry James IV and Arthur Martin III, who were indicted along with Reynolds, also tried to discharge the mortgages on their respective residences using the scheme.
Reynolds was also charged for an attempt to discharge $52,000 in student loans using fraudulent documents. In conspiracy with Germaine King and Daniel Dxrams, who were also indicted, Reynolds fraudulently obtained luxury cars under the same scheme.
All five individuals have been arrested and charged. They are expected to appear before US Magistrate Judge Cathy Waldor in Newark federal court. In total, Reynolds and other conspirators caused and attempted to cause more than $3 million in losses, prosecutors said.
Related stories: