Low-end rents rose faster than high-end year-over-year in February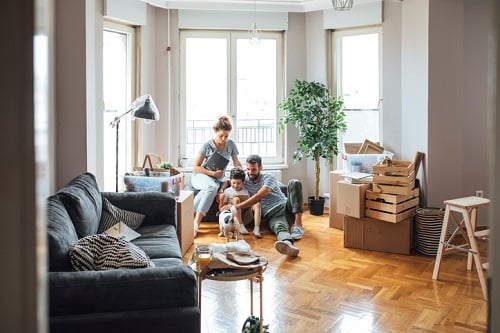 There was good news for landlords of single-family rentals in February while those saving to buy a home suffered a bit more.
That's because the year-over-year pace of rent increases picked up pace to 3.2% nationally compared to 2.7% in January according to the latest CoreLogic Single-Family Rent Index which analyzes rents nationally and among 20 metropolitan areas.
The sharpest rise was for low-end homes (rent prices less than 75% of the regional median) which saw a 3.8% average increase, up slightly from 3.7% in January.
High-end homes (rent prices greater than 125% of regional median) increased by a more modest 2.9% but that was up from 2.4% in January.
Despite the gains, which meant the largest year-over-year rise since September 2016, the overall increases have slowed from 4.2% in February 2016 to 3% over the last year.
"Demand for single-family rentals has remained brisk, and while employment growth has played a role in rental demand, demographics have as well,"said Molly Boesel, principal economist at CoreLogic. "Households headed by someone under the age of 35 are more likely to rent than own, and with nearly a quarter of the U.S. population between the ages of 18 and 35, this age group continues to feed the demand for single-family rentals."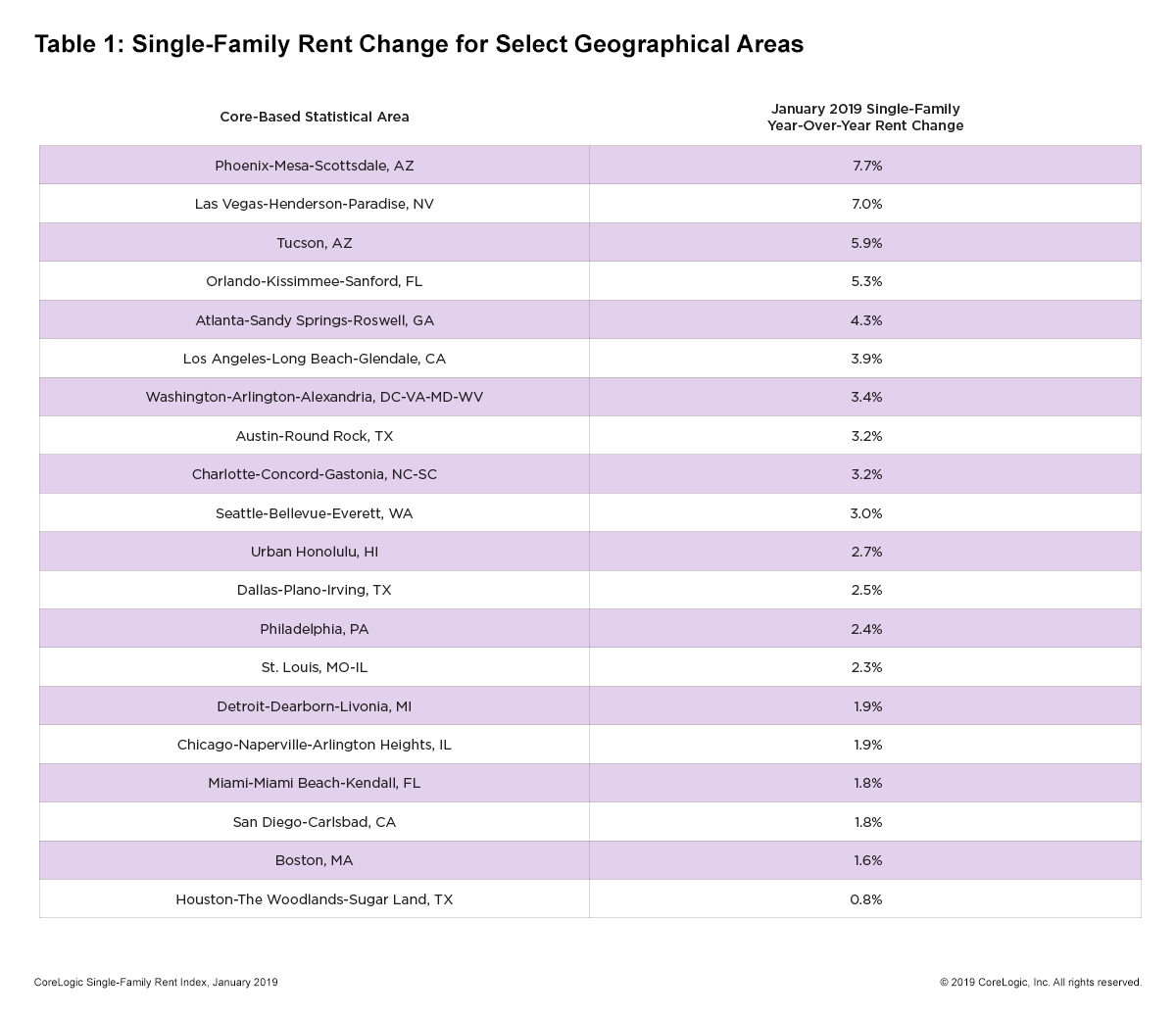 Phoenix and Orlando, Florida experienced high year-over-year rent growth in January, driven by employment growth of 3.1% and 3.9% year over year, respectively; far exceeding the national average of 2% reported by the US Bureau of Labor Statistics.
Phoenix saw the largest rent growth of the 20 metros analyzed at 7.7% with Las Vegas second placed with 7% growth.
Rent prices in disaster-affected areas like Houston saw steady growth throughout 2018 but for the second consecutive month Houston experienced the lowest rent increases of all analyzed metros at 0.8%.