Gen Z are already working towards their goals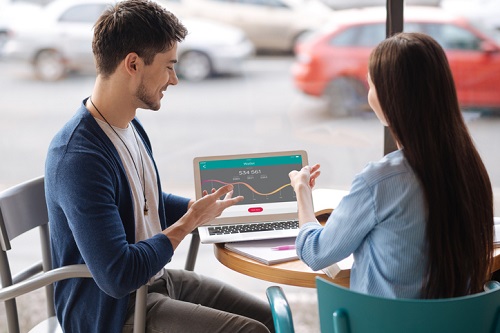 As they set off on life's adult journey there is no doubting the strong ambition of the next generation of American homebuyers.
Generation Zs aged 18-24 want to own a home – 4 out of 5 say so – and are doing something about it by saving for a down payment like no generation before them.
These young adults are two times more likely to be saving already or planning to start saving by the age of 25, than previous generations; and two of five want to own a home by the time they reach their quarter-century.
The survey from Realtor.com and Harris Interactive polled 3,372 Gen Z, Gen X, and Millennials from across the country.
"Gen Z-ers don't just want to become homeowners; they want to do it at a younger age and we found that they're saving or planning to save for it accordingly," said Danielle Hale, chief economist at realtor.com. "Their desire for homeownership may be similar to that of millennials and Gen X-ers, but graduating into one of the best labor markets in generations might give them the boost they need. Only time will tell if Gen Z-ers are able to achieve their ambitious goals."
Certain they want to buy, with parents' help
The share of Gen Z who are certain they want to buy a home is 79%, in line with Gen X and Millennials (both 82%).
Just 4% of Gen Z say they don't want to buy a home (Gen X 6%, Millennials 5%) with the expenses associated with homeownership the main deterrent.
A quarter of Gen Z respondents said they are not ready to settle down in one place yet.

Gen Z (18 - 24)

Millennials (25 - 34)

Gen X (35 - 50)

I want to customize my space

61%

54%

47%

It's how I want to raise my family

55%

55%

46%

Financially able to afford a home

37%

43%

39%

Real estate is a good investment

29%

38%

39%

I want to live the American Dream

29%

37%

35%

Want to put down roots in a particular community

27%

34%

32%

There are tax benefits to homeownership

16%

23%

29%
The 'bank of mom and dad' is likely to play its part, especially for Gen Z who are optimistic of help (56%) compared to their parents' generation, Gen X (59% said they have not or do not expect help from their parents), and a 50/50 split among Millennials.