Studies suggest there may be better ways to build wealth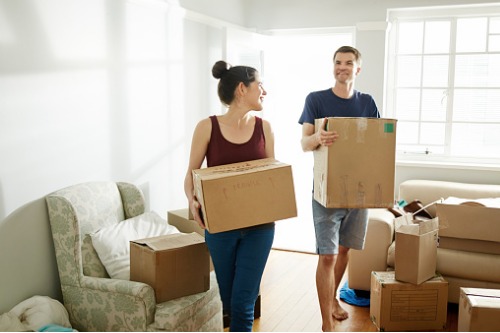 Two separate studies are suggesting that many people may be better off renting than buying a home… or may not have a choice.
New analysis by realtor.com finds that the monthly costs of buying a home have risen 14% in the past year compared to an increase in rent of just 4%.
It also highlights that just 41% of the US population lives in a county where a median-household income can afford a median-priced home.
In July 2018, the median monthly cost to buy a home was $1,647, compared to the average cost to rent a home at $1,267.
"Even setting aside big upfront expenses like a down payment, rising month-by-month costs are likely keeping many people from purchasing," said Danielle Hale, chief economist at realtor.com. "Since home ownership has historically been an important source of household wealth creation, it could be problematic if this trend continues for too long. Still, even in places where renting is currently more affordable, rising home prices provide wealth building opportunity for home buyers."
Better ways to generate wealth
While generating wealth is not everyone's purpose for buying their own home, if it is then there may be better options according to another new study.
Florida Atlantic University and Florida International University faculty's latest national Beracha, Hardin & Johnson Buy vs. Rent (BH&J) Index compares the wealth gained from rising equity for homeowners against those who rent a similar home and reinvest all the money they would have spent on ownership.
It found that in 16 of the 23 cities analyzed more wealth would be generated over a set period of time from renting and reinvesting rather than owning a home.
The last time the majority crossed into rent territory was in 1999 and since 2010 ownership has been in favor.
The index is based on averages and within a market there would be winners and losers but the index gives an indication of changing conditions compared to historic data.
Currently, Atlanta, Dallas, Denver, Honolulu, Houston, Kansas City, Los Angeles, Miami, Minneapolis, Philadelphia, Pittsburgh, Portland, San Diego, San Francisco, Seattle and St. Louis, are all in rent territory and all will be experiencing downward pressure on the demand for ownership.
"It is clear that we are at a point where markets will begin to see downward pricing pressure, implying in some markets annual pricing increases will begin to slow," said Ken Johnson, Ph.D., a real estate economist and one of the index's creators in FAU's College of Business.
Dallas leading 'best buy' markets
The best buys in the country appear to be in the Midwest and Northeast, with Chicago and Cleveland possessing the lowest/best ownership scores.
Of all the cities in the BH&J Index, Johnson said, Dallas is most alarming with a score of .888.
"Across all of the data for the Index going back to 1982, only 49 times has a market in any given quarter been at this score or higher," Johnson said. "All of these markets experienced significant price declines in their residential housing prices."