Increase also snaps 131-month streak of existing-home price appreciation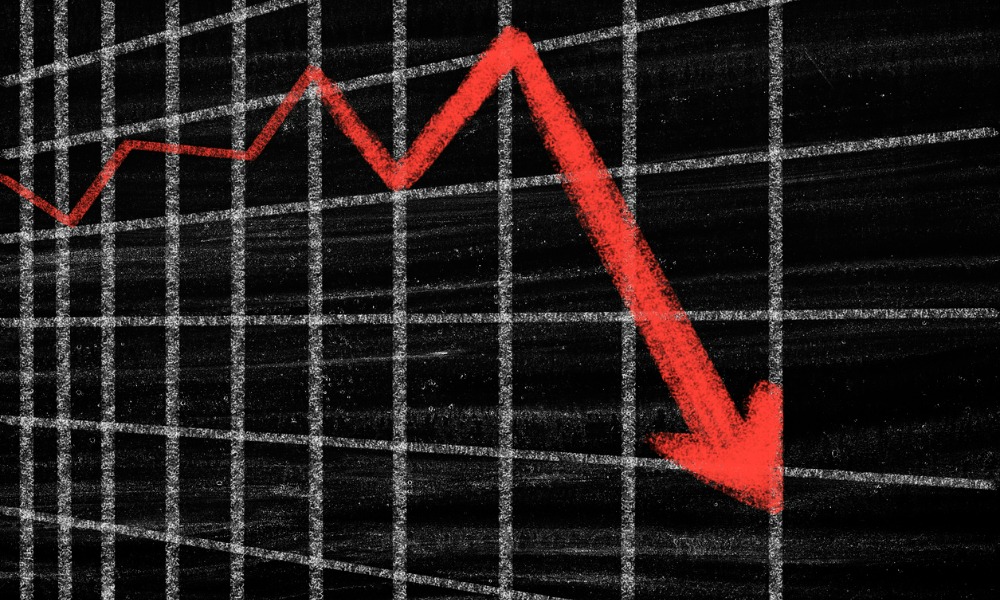 Existing-home sales saw a two-digit gain in February, marking the first increase in 12 months, the National Association of Realtors reported Tuesday.
Total existing-home sales jumped 14.5% from January to a seasonally adjusted annual rate of 4.58 million in February. This marks the end of a year-long losing streak and is the largest month-over-month increase since July 2020. However, sales were still 22.6% lower than a year ago (down from 5.92 million in February 2022).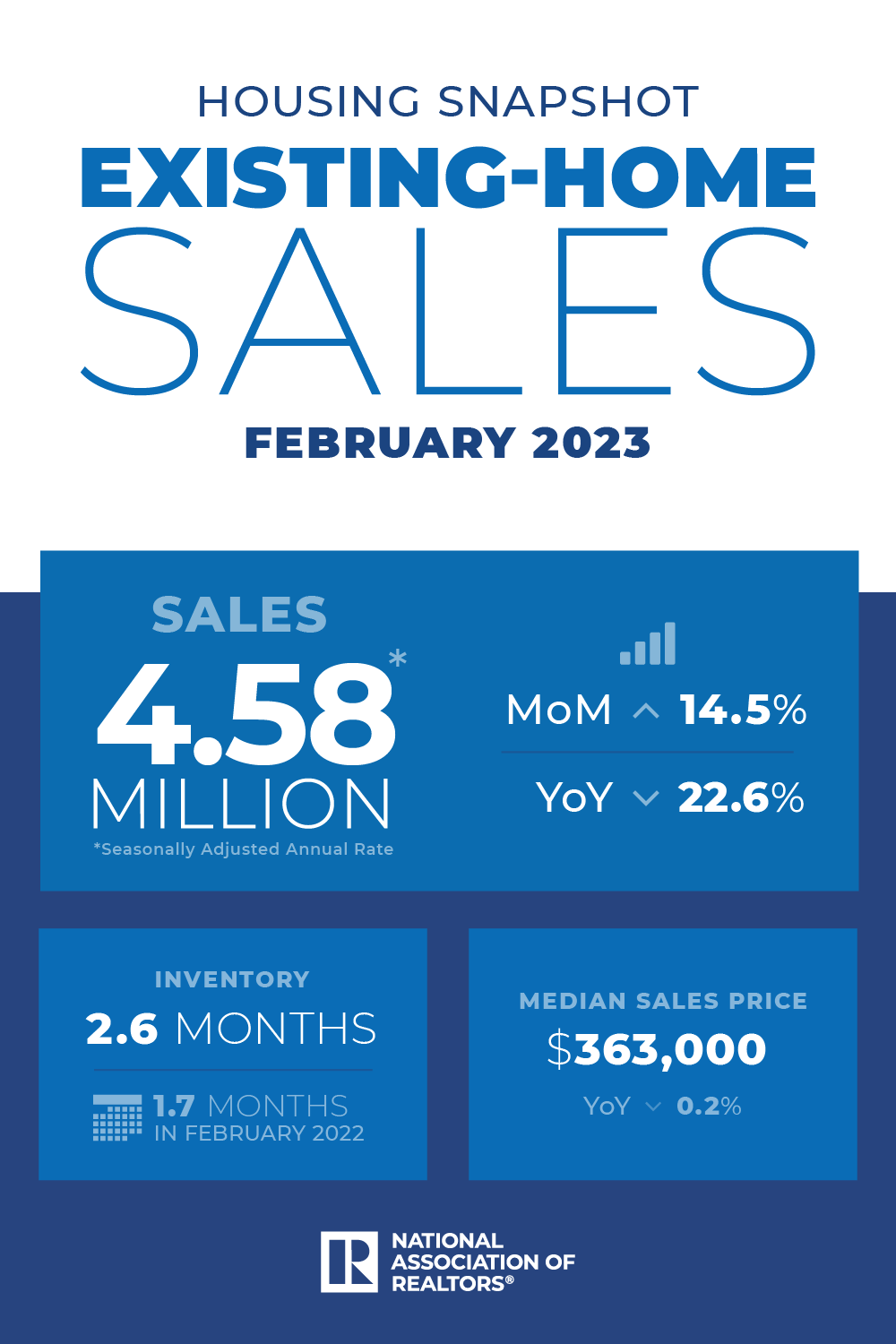 "Home sales bounced back in February because of a decline in mortgage rates that made homes a little more affordable," said Holden Lewis, home and mortgage expert at NerdWallet. "Most of these February closings were the consummation of offers that were accepted in December and January. Home buyers got a breather in those two months because mortgage rates dipped about half a percentage point compared to rates in the fall. Rates have risen since then, and home sales are likely to slow again in the next few months."
According to Freddie Mac, the average 30-year fixed mortgage rate fell 13 basis points to 6.60% as of March 16.
"Conscious of changing mortgage rates, home buyers are taking advantage of any rate declines," NAR chief economist Lawrence Yun added. "Moreover, we're seeing stronger sales gains in areas where home prices are decreasing and the local economies are adding jobs."
Total housing inventory remained near record lows at 980,000 units in February, unchanged from January and up 15.3% from last year. Unsold inventory sits at a 2.6-month supply, down 10.3% from the previous month but up from 1.7 months a year ago.
"Inventory levels are still at historic lows," Yun added. "Consequently, multiple offers are returning on a good number of properties."
February also broke the longest recorded year-over-year increase in the median existing-home price (131 consecutive months), dipping 0.2% from February 2022 to $363,000 in January.
"Nationally, home prices have resisted falling substantially because there aren't enough homes for sale to meet demand," Holden said. "The inventory of for-sale homes has remained a little below one million for three months in a row. In the last February before the pandemic, in 2019, there were 1.63 million homes for sale."
Stay updated on the latest developments in the mortgage industry and get exclusive interviews, breaking news, and industry events in your inbox by subscribing to our FREE daily newsletter.