But the industry is working to improve the situation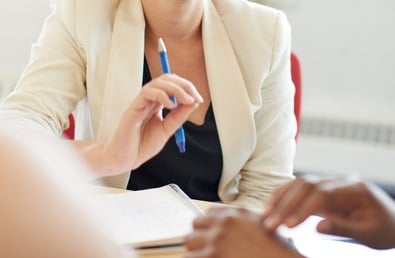 The challenges faced by women in real estate have been highlighted in a new report from Coldwell Banker.
The firm says that while the industry is 'female-dominated' in that they make up most of the workforce – 63% of Realtors for example according to NAR – they are still facing a glass ceiling.
"Women in real estate face an upward mobility challenge, and it's our responsibility to help correct the gender leadership gap," said Zoe Horneck, vice president of product marketing and communications, Coldwell Banker.
The firm's survey found that in real estate, along with other female-dominated industries such as healthcare and education, men are more likely to ask for a promotion or raise, and more likely to say they aspire to an executive-level position.
Men are also 75% more likely to hold a leadership position, something that Coldwell Banker's Women in Leadership initiative aims to address.
"This May will be Coldwell Banker Women in Leadership Month, celebrating the tremendous work of women in real estate and encouraging more women to seek ownership and leadership opportunities," said Horneck. "Our work has only just begun and we're committed to ensuring that women across our network can envision a path to leadership and are given a variety of opportunities to exercise their leadership skills."
Women investors
Another area where women are being encouraged to aim high in real estate is investment.
Velocity Mortgage Capital launched its WIRE (Women in Real Estate) program last December at the National Association of Mortgage Brokers conference with the goal of encouraging more women to invest in real estate.
The firm offers incentives such as lower rates for women entering the real estate investment space.
The company has seen a 40% increase in submissions for residential investment and small commercial property mortgage loans from female investors within the first 30 days of the launch.
"Our brokers recognize the value of how the WIRE program meets the needs of the underserved market," said Maya Tremblay, Velocity Senior National Account Executive. "With WIRE, Velocity can broaden the reach for available loans and help incentivize more women to get involved. It really is a step in the right direction for both Velocity and the industry as a whole."
"The WIRE program has clearly struck a chord with brokers and female investors," said Chris Farrar, CEO of Velocity Mortgage Capital. "The volume of loans received from brokers under the WIRE initiative confirms that women are interested in funding programs through lenders who understand their specific needs."
"Velocity's WIRE program tremendously helped one of my female investors who was just getting started in rehab investing," said Pamela Kimble, Founder of BRE Capital. "While my client's experience was limited, her father has been a real estate broker/investor for over 20 years. Taking advantage of the WIRE program gave them an opportunity to collaborate on a project together."