"There's not the same sense of urgency"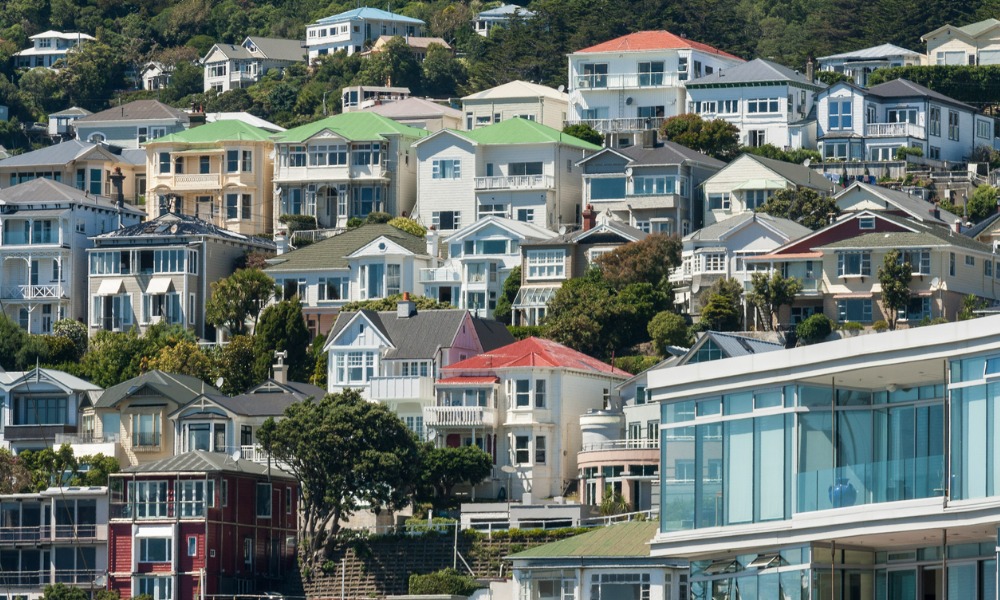 Once-heated homebuyer competition continues to cool nationwide as higher mortgage rates and inflation price more Americans out of the housing market.
"The market is wildly different than it was a few months ago. Buyers are competing with one to two other offers instead of four to eight. Some aren't facing competition at all," said Alexis Malin, a Redfin real estate agent in Jacksonville, Fla.
According to Redfin, 44.3% of home offers faced competition in July, down from 50.9% in June and 63.8% a year ago. The sharp drop marks the sixth-consecutive monthly decline and the lowest share on record, except April 2020, when the onset of the coronavirus brought the housing market to a near standstill.
The typical home in a bidding war received 3.5 offers last month, down from 4.1 the previous month and 5.3 in July 2021.
"There's not the same sense of urgency," Malin said. "House hunters are scheduling tours four days in advance instead of one, and they're becoming much more selective. If a home doesn't check all of their boxes, they're waiting until they find one that does. Six months ago, buyers were taking any house they could get."
Properties are staying on the market longer as the supply of homes for sale increases, creating more options for buyers. As a result, some sellers are lowering their asking prices, with nearly 8% of listings experiencing a price cut each week – the highest percentage on Redfin's record.
Read more: June housing supply rebounds at record speed
"Buyers have also started writing offers for less than sellers' list prices—a reversal from the height of the pandemic, when homes were going for tens of thousands of dollars over asking," Malin said. "I haven't written an over-asking offer in a month."
"Sellers should make sure their home is move-in ready and not overpriced," WA Redfin agent Brynn Rea said. "They should do everything possible to make their property pristine for the masses—invest in updates and make it feel fresh. Doing little things like replacing faulty faucets or painting walls will help sell a home more quickly."