Mortgage rate volatility and banking crisis to remain as headwinds for housing prices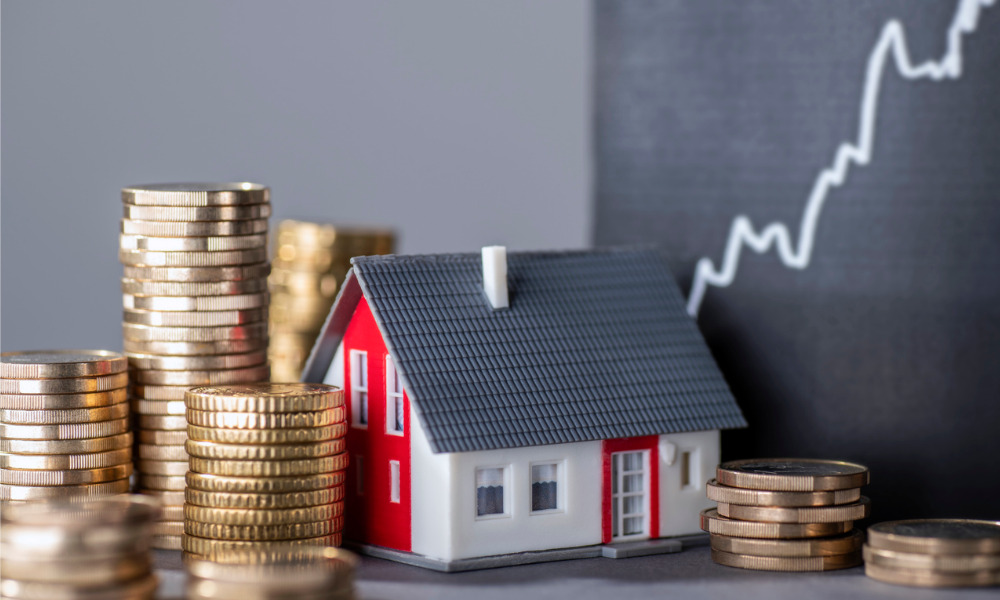 National home price growth across the country decelerated for the ninth straight month in January amid a volatile mortgage-rate environment and the recent string of bank closures.
The S&P CoreLogic Case-Shiller home price index posted a 3.8% annual increase in January, down from 5.6% in December. The 10-City Composite annual gain slowed from 4.4% to 2.5%, while the 20-City Composite went down from 4.6% to a 2.5% year-over-year gain.
On a month-over-month basis, the national index reported a -0.5% drop, while the 10-City and 20-City Composites experienced decreases of -0.5% and -0.6%, respectively.
CoreLogic chief economist Selma Hepp noted that January's annual gain was the slowest since the onset of the COVID pandemic in 2019.
"Following the housing market freefall at the end of the year, the decline in mortgage rates in December and early January spurred some much-needed optimism for the housing market," she said. "In response to lower rates, home sales posted strong monthly gains in January and February, suggesting that pent-up buyer demand is eagerly responding to mortgage rate movements. Given the mortgage investor market response since Fed's March meeting, home price growth may surprise to the upside if mortgage rates remain favorable, especially in light of continued supply constraints."
However, ongoing volatility in mortgage rates and fallout from the banking crisis could put a damper on spring home-buying season, according to Hepp, particularly if credit tightening impacts mortgage availability and consumer confidence takes another hit.
"Financial news this month has been dominated by ructions in the commercial banking industry, as some institutions' risk management functions proved unequal to the rising level of interest rates," said Craig Lazzara, managing director at S&P DJI. "Despite this, the Federal Reserve remains focused on its inflation-reduction targets, which suggest that rates may remain elevated in the near term. Mortgage financing and the prospect of economic weakness are therefore likely to remain a headwind for housing prices for at least the next several months."
Miami, Tampa, and Atlanta again saw the highest year-over-year gains among the 20 cities in January.
"Miami (+13.8% year-over-year) was the best-performing city in January, extending its winning streak to six consecutive months. Tampa (+10.5%) and Atlanta (+8.4%) continued in second and third place, with Charlotte (+8.1%) not far behind," Lazzara said. "At the other end of the scale, one of the most interesting aspects of January's report is the continued weakness in home prices on the West Coast, as San Diego and Portland joined San Francisco and Seattle in negative year-over-year territory. It's therefore unsurprising that the Southeast (+10.2%) continues as the country's strongest region, while the West (-1.5%) continues as the weakest."
Stay updated on the latest developments in the mortgage industry and get exclusive interviews, breaking news, and industry events in your inbox by subscribing to our FREE daily newsletter.