Coldwell Banker reports 2018's luxury 'power markets'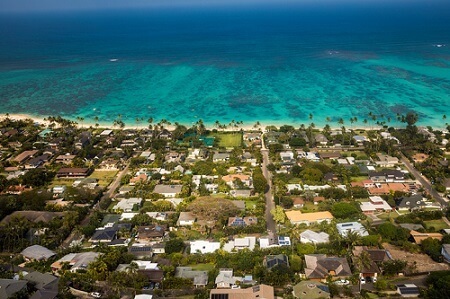 A new report reveals the state of the luxury homes market in North America and the markets where the wealthiest and most powerful people tend to own property.
Coldwell Banker's 'The Report: State of Luxury Real Estate 2019' profiles the 65 'Power Markets' which include both well-established and unexpected luxury markets offering a range of lifestyle amenities, cultural experiences and educational opportunities.
These markets share certain characteristics including airport accessibility, ease of doing business, a prestige brand presence and a housing stock that prioritizes privacy, views, and exclusivity.
"There are hotbeds of luxury home sales at the million-dollar price point and higher across the North American luxury market, and The Report provides high-level data on the markets to watch," said Charlie Young, president and CEO of Coldwell Banker Real Estate LLC.
Young added that the luxury market remains steady and stable when the long view is taken.
"While there was a moderation in the pace of luxury home sales in 2018, luxury market prices have held their ground since the housing boom began in 2013," he said.
2018 Top 5 Luxury Buyer "Power Markets"
Maui, Hawaii
Palm Beach, Fla.
Washington, D.C.
Kauai, Hawaii
Brooklyn, N.Y.
2018 Top 5 Luxury Seller "Power Markets"
LA Valley, Calif.
Detroit, Mich.
Las Vegas, Nev.
Boulder, Colo.
Raleigh, N.C.
The report shows that the most expensive market for single family homes on a media price per square foot basis is Los Angeles-Beach area ($1,398) while Collin County, Texas and Ft. Worth, Texas tied for most affordable ($165).
Staten Island, N.Y. is highlighted as an evolving market for its striking value compared to the other four boroughs of New York City, as the proximity to Manhattan and Brooklyn appeals to many buyers who work or own businesses in these surrounding boroughs.
"Our data confirms that wealthy individuals' preferences are shifting, but demand for high-end properties remains high. Luxury home prices fluctuated month to month in 2018, but from a long-term perspective, sales were strong and stable," said Craig Hogan, vice president of luxury for Coldwell Banker Real Estate LLC.