Building permits higher than the level of starts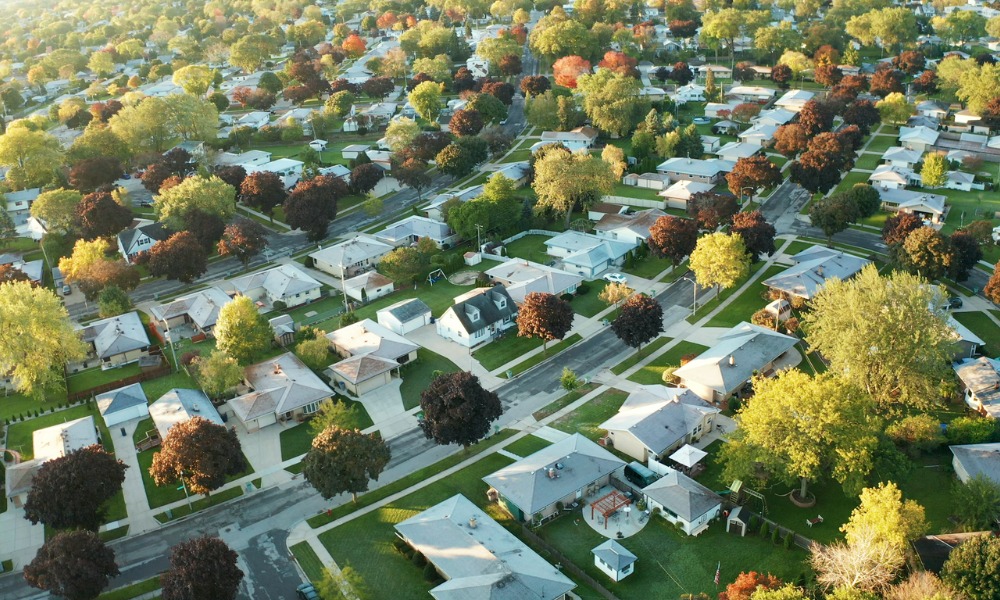 After accelerating in June, housing starts fell again in July, likely due to continued cost and supply headwinds.
Data released Thursday by the HUD and Commerce Dept. showed that housing starts dropped 7% from June to a seasonally adjusted annual rate of 1.53 million units in July. Single-family starts were down 4.5% to 1.11 million units, while the multifamily sector declined to 412,000 units.
"Both single-family and multifamily starts declined in July relative to June, but single-family starts remain almost 12% higher than last year," said Mike Fratantoni, chief economist at the Mortgage Bankers Association.
Danushka Nanayakkara-Skillington, assistant vice president of forecasting and analysis at the National Association of Home Builders, said that "decline in single-family permits indicates that builders are slowing construction activity as costs rise."
Read more: Builder sentiment slumps to lowest reading since July 2020
Permit issuance rose to an annualized rate of 1.64 million units, up 2.6% from the revised June rate of 1.59 million. Single-family authorizations dipped 1.7% to 1.04 million units, and multifamily permits were at a rate of 532,000 in July.
"Permits for single-family homes dropped slightly over the month but were higher than a year ago and remain higher than the level of starts," Fratantoni said. "The pace of construction should continue to increase, particularly if supply-chain constraints begin to loosen."
The number of housing units completed in July grew 5.6% month over month to 1.40 million and was 3.8% higher than the July 2020 rate of 1.34 million.
"There are now almost 690,000 single-family homes under construction – the largest number since 2007. This is clearly a positive sign given the remarkably low levels of inventory on the market," Fratantoni said.