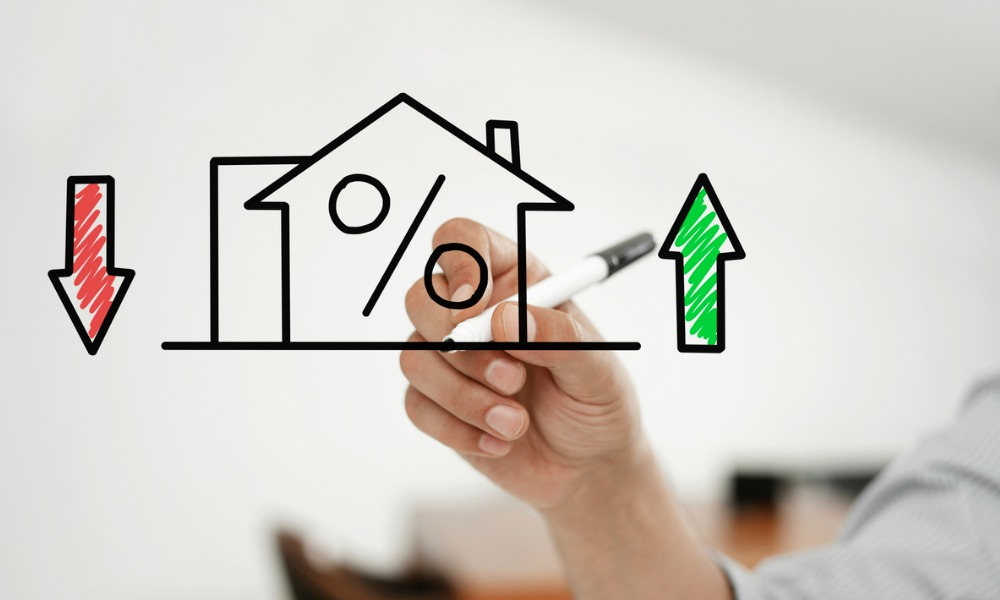 US mortgage rates continued to be erratic and unpredictable, with the 30-year fixed mortgage rate slipping to 5.25% this week.
After hitting 5.30% last week, the popular 30-year fixed-rate home loan dropped to 5.25% for the week ending May 19, Freddie Mac's Primary Mortgage Market Survey revealed. That's more than two percentage points higher than last year's 3% average.
"Economic uncertainty is causing mortgage rate volatility," said Sam Khater, chief economist at Freddie Mac. "As a result, purchase demand is waning, and homebuilder sentiment has dropped to the lowest level in nearly two years. Builders are also dealing with rising costs, meaning this posture is likely to continue."
The 15-year fixed-rate mortgage also fell five basis points week over week to 4.43% and was up from 2.29% during the same time last year.
The five-year Treasury-indexed hybrid adjustable-rate mortgage (ARM) averaged 3.98%, down from 4.08% a week ago and up from 2.59% a year ago.
Despite this week's decline, the volatility in rates and worsening affordability conditions have put off some prospective buyers. According to the Mortgage Bankers Association, mortgage applications were down 11% week over week. Refinance activity accounted for 33% of total applications, while ARM share of mortgage activity made up for 10.3% of total loan applications.
Read more: MBA data shows significant decline in mortgage applications
"General uncertainty about the near-term economic outlook, as well as recent stock market volatility, may be causing some households to delay their home search," explained Joel Kan, MBA's associate vice president of economic and industry forecasting.