Stronger-than-expected gains were seen in May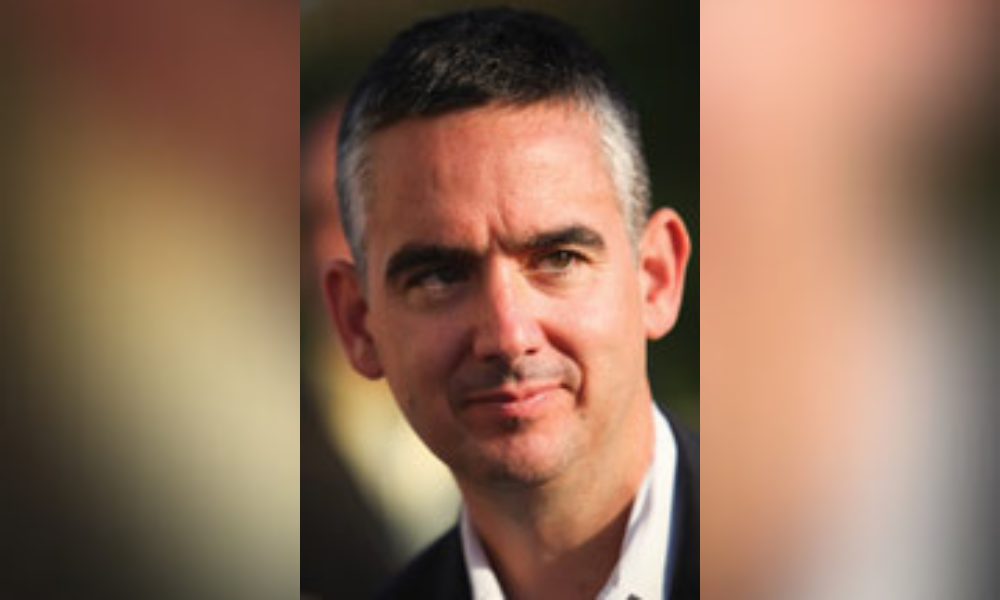 Representatives from the residential mortgage industry and the commercial real estate sector have reacted to the latest jobs report from the US Bureau of Labor Statistics showing stronger-than-expected job growth in May.
Growth averaged 341,000 per month over the last 12 months, according to the report. In May alone, the US labor market added 339,000 jobs. Job growth in March and April was better than reported, as the government's revised figures added another 93,000 jobs to their original tallies.
The US Bureau of Labor Statistics numbers continue to raise eyebrows, however – particularly coming against a backdrop of inflation as the Fed tinkers with interest rates in trying to tame it.
"Even though the pace of layoffs has picked up, many businesses, particularly in transportation, healthcare, and hospitality, continue to have strong demand for workers,' Mike Fratantoni (pictured), a senior vice president and chief economist at the Mortgage Bankers Association, said. "Data earlier this week showed that job openings in April increased to over 10 million postings once again."
Despite the job gains, there are two data points in the report showing signs of somewhat weaker labor demand, the economist said. "Wage growth has slowed to 4.3% over the past 12 months, and the unemployment rate ticked up to 3.7%," Fratantoni said. "The increase in unemployment was not caused by an increase in the labor force participation rate. The household survey, which is the basis for the unemployment rate, is telling a very different story than the establishment survey this month, one showing weakness in employment, the other strength."
He predicted what the Fed might do next: "Several Federal Reserve officials have signaled that they are likely to hold rates steady at their upcoming June meeting but are unlikely to reduce rates anytime soon," he said. "This somewhat mixed jobs report is likely to support that approach."
Ultimately, job growth is seen as a positive omen for the housing industry, he noted: "The housing market continues to struggle against a lack of supply. A strong job market helps housing demand, particularly in the face of challenging affordability."
Reacting from a commercial standpoint
For commercial real estate, the job numbers offer a mixed bag. Officials at CBRE reacted to the report and detailed the impact jobs gains might have. "Job growth has remained resilient despite Fed monetary policy tightening," officials said in a report. "While we expect that the Fed won't raise rates when it meets this month, additional rate hikes may be necessary later if the economy continues to outpace expectations."
The economic roller-coaster ride will continue to wreak havoc on commercial lending: "Elevated interest rates and increased uncertainty about their future direction will continue to suppress commercial real estate activity in the coming months, although some improvement is expected later in the year," CBRE officials wrote.
Breaking down the numbers
CBRE detailed the May job gains on specific aspects of CRE:
Office-using jobs increased by 74,000 in May, with professional & business services gaining 64,000 and financial activities 10,000. Despite these gains, slowing economic growth will weaken demand for office space.
The transportation & warehousing sector gained 24,200 jobs last month, while manufacturing lost 2,000. "We expect industrial & logistics fundamentals to remain relatively strong but demand for space may decline as economic activity slows."
Traditional retail gained 11,600 jobs in May while food services & drinking places added 33,100. "Retail real estate fundamentals remain strong, but we expect that recent interest rate hikes and the restart of student loan payments will lead to less consumer spending and demand for retail space," CBRE officials added.
The construction sector added 25,000 jobs in May, nearly all of them in specialty trade contractors, economists reported. Moreover, non-residential building added 4,200 jobs and residential gained only 2,400. New construction activity will remain subdued due to elevated interest rates, officials noted.
"A historically strong labor market that supports household formation bolsters the outlook for multifamily real estate," officials noted. "Although challenges to single-family housing affordability should continue to drive demand into multifamily, we expect such demand will soften as the labor market cools in coming months."
CBRE officials offered a bottom line: "The 339,000 added in May far exceeded expectations," officials wrote. "If this level of job growth continues, the Fed will have to continue raising interest rates."
CBRE also pointed out that the state of the economy isn't all peaches and cream: "However, May's impressive job growth belies other indicators of an economic slowdown: slower wage growth, weaker manufacturing activity and moderating consumer spending.
In addition, tighter credit conditions due to recent bank failures have yet to affect the economy."