Single-family housing starts plunge while multifamily construction surges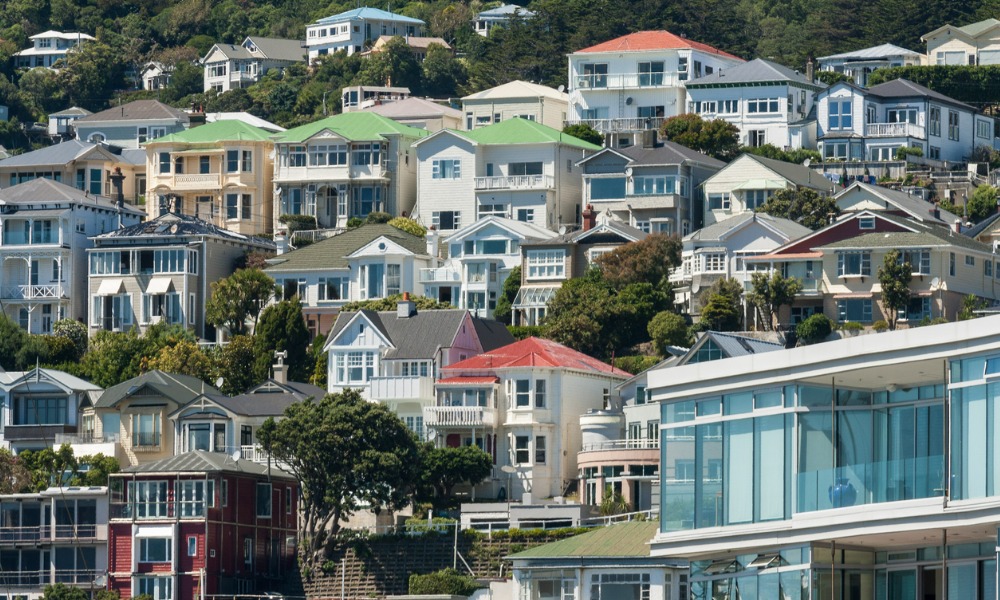 Homebuilders continued to cut back on the construction of single-family homes in November, leading to a slight decline in overall housing starts.
The latest report from the Census Bureau showed that privately-owned housing starts in November dropped 0.5% month over month to a seasonally adjusted annual rate of 1.4 million units. Within this figure, single-family-housing starts were at an 828,000 rate, down 4.1% from the revised October figure of 863,000.
But tempering that decline is an increase in the construction of apartment and condominium projects. Multifamily starts increased 4.9% to an annualized 599,000 pace in November.
"It's no surprise that single-family starts are running at their lowest level since May 2020, given that builder sentiment has dropped for 12 consecutive months as builders remain fixated on rising building material costs and supply chain bottlenecks, with electrical transformers, in particular, being in short supply," said Jerry Konter, chairman of the National Association of Home Builders (NAHB).
"One important characteristic of the single-family housing market is that there have been more single-family homes that completed construction than have been started over the past four months," said NAHB chief economist Robert Dietz. "The most recent data for November shows there were 25,500 more single-family homes completed than started, thus pushing down the number of new homes under construction."
There was a 22.4% annual drop in overall housing permits, signaling that home builders are preparing for a slow 2023. Single-family permits fell 7.1% to a 781,000 rate, and multifamily permits plunged 16.4% to an annualized 561,000 pace – the lowest reading for apartment permits since September 2021.
However, the number of multifamily units under construction for November was 932,000, the highest in 49 years. The number of single-family units under construction was down for the sixth consecutive month, declining to 777,000 homes in November.
"In about a year, these apartments and condos will be ready for occupancy, relieving the upward pressure on apartment rents and condo prices," said NerdWallet home expert Holden Lewis.
"The for-sale home market continues to feel the impact of rising mortgage rates, which has pushed many first-time buyers to the sidelines because their buying power has been dramatically diminished over the past year," added Kelly Mangold, principal at RCLCO Real Estate Consulting. "There are signs of optimism as the Fed instituted a smaller rate increase of 50bps in December, and inflation is showing signs of waning. Motivated buyers or those who are not financing a large portion of their home, such as a downsizing empty nester, may be in a position to find a good deal as builders are beginning to adjust their pricing to move inventory."