Multifamily sector led the surge in total housing starts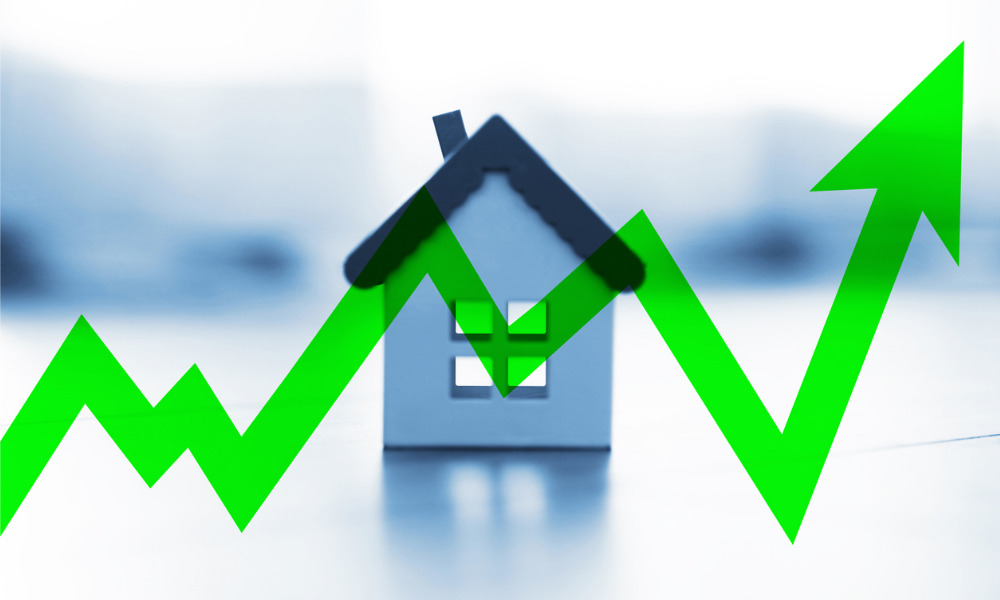 US housing starts surged by 6.8% year over year in February as Omicron cases dropped and better weather allowed builders to regain momentum.
The Census Bureau reported Thursday that overall housing starts were running at a seasonally adjusted annual rate of 1.77 million units in February – a sequential 6.8% jump from the revised January estimate of 1.66 million, and 22.3% above the February 2021 rate of 1.45 million.
"Builders continue to start homes as the demand for new construction remains solid in a market lacking inventory of previously owned homes," said Jerry Konter, chairman of the National Association of Home Builders (NAHB). "However, construction costs are rising too quickly, which threatens housing affordability conditions in 2022 as interest rates rise."
A solid gain in multifamily starts (up 9.3% to 501,000 units) spurred the strong total home starts reading in February, according to NAHB. Single-family starts posted a 5.7% increase to a 1.22 million seasonally adjusted annual rate.
Read more: Multifamily rent growth continues to climb to new heights
"The February pace for apartment construction was the best since January 2020, and we expect the multifamily sector to continue to show strength as the economy reopens," said NAHB chief economist Robert Dietz. "On the single-family front, the count of homes permitted but not started construction reached a four-month high in February, rising to 152,000. This is an indication of the ongoing supply-chain delays and cost issues that are limiting the pace of home building in many markets."
Overall permits dwindled 1.9% to a 1.86million-unit annualized rate in February, with single-family permits dropping 0.5% to 1.21 million and multifamily permits decreasing to 4.4% to an annualized 652,000 rate.
There were roughly 1.31 million privately-owned homes completed in February, a 5.9% month-over-month gain. Single‐family housing completions were at a 1.03-million-unit pace, and multifamily completions were at a 266,000 rate.
Kelly Mangold, principal at RCLCO Real Estate Consulting, said the relatively strong performance in permits in the past few months signals that growth in future starts is likely still on the horizon.
"Demand for housing remains high, and it bodes well for a year of continued growth as we move into the spring housing market," Mangold said. "However, it remains important to monitor the situation in Ukraine because significant impacts to the economic climate, interest rates, energy costs, and/or amplified supply chain issues could lead to negative impacts on the US housing industry."