Subdued market to remain despite signs of improvement says LegalShield index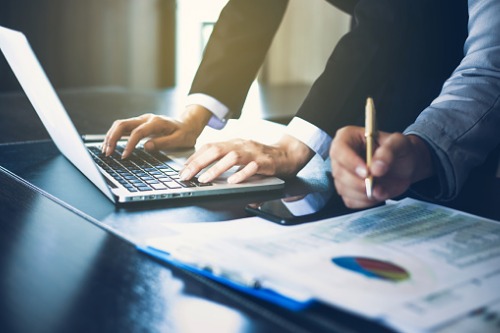 The slow start to the 2019 housing market is likely to continue at least until the summer according to a suite of leading indicators.
The LegalShield Law Index tracks demand for legal services including real estate and business related matters.
For the 1st quarter of 2019, the Housing Activity Index was down 0.2 points to 111.1 due to modest weakening in the real estate component. The report notes that despite some signs of optimism, builders are still struggling with supply-side issues including the cost of materials and labor, which may hit affordability even though mortgage rates are falling.
"The latest tick in the LegalShield Housing Activity Index, which reflects demand for real estate and foreclosure legal services over the last quarter, continues to indicate that the real estate market remains in a rut," said Scott Grissom, Senior Vice President and Chief Product Officer, LegalShield. "High prices for homes are putting downward pressure on consumer demand, while the combination of tariff-inflated prices for steel and aluminum and a shortage of skilled labor that is driving up labor costs will continue to create a drag on new residential construction activity for the first half of this year."
Existing home sales
While existing home sales increased month-over-month in February, they are down year-over-year.
The LegalShield Real Estate Index indicates existing home sales are unlikely to experience a prolonged rebound over the 2nd quarter in 2019.
Meanwhile, LegalShield Consumer Financial Stress Index fell 1.7 points in Q4 to 74.3 after three consecutive quarterly increases, while the Conference Board's Consumer Confidence Index declined more than 7 points to 124.1 in March 2019.
The convergence of the two indices over the last six months suggests that LegalShield's data, which is based on actual demand for legal services, correctly predicted that consumer confidence was likely overstated last year relative to economic fundamentals.
Bankruptcies in checks
The data also shows a rise in bankruptcies.
The LegalShield Bankruptcy Index worsened by 3.9 points to 50.9 in Q1 — its highest level since mid-2015 — and is up 10% from a year ago.
But the index remains muted overall, and bankruptcy filings fell to a post-recession low in Q1, and the index continues to indicate that bankruptcies are likely to remain muted in the near-term.
The LegalShield Foreclosure Index eased 0.6 point to 58.5 in Q1 2019 and is down nearly 8% from a year ago. The index continues to closely track foreclosure starts.