Trulia says it's been more than 2 years since supply was up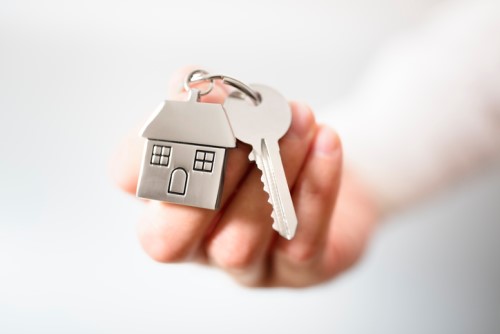 The tight inventory in many US markets which has dampened affordability and hit sales appears to have continued until the end of 2018.
An analysis from Trulia shows that nationwide inventory of homes available for sale fell 4.6% in Q4 2018, marking the ninth consecutive decline in inventory. It was Q3 2016 when inventory last increased.
The premium home segment saw the largest decline (7.8% year-over-year) while starter homes and trade-up homes saw declines of 2.2% and 1.5% respectively.
Meanwhile home prices are increasing with a 13.9% jump for the median price for starter homes meaning buyers of these homes would need to spend 41% of their income on a monthly mortgage payment. This increased from 34.2% in the last three months of 2017.
"After promising signs of slowing inventory declines last quarter, the news is mixed as we close out 2018," said Cheryl Young, senior economist, Trulia. "While more sellers are listing homes in expensive West Coast markets, most homebuyers must still contend with tight inventory that's down 24% from five years ago. Coupled with slow wage growth, prices continue to inch higher, worsening affordability within the starter home market and possibly putting homeownership out of reach for many first-time buyers."
2018 Q4 National Inventory and Price Watch

2018 Q4

Change, 2017 Q4 - 2018 Q4

Housing Segment

Median List Price

Share of Total

Inventory

% of Income Needed to Buy Median Priced Home in Segment

% Change in Median List Price

Percentage Point Change in Share

% Change in Inventory

Additional Share of Income Needed to Buy a Home (Percentage Point Change)

Starter

$139,500

23%

331,474

41.0%

13.9%

0.6%

-2.2%

6.8%

Trade-Up

$245,000

31%

438,203

25.9%

8.9%

1.0%

-1.5%

3.3%

Premium

$460,000

46%

644,034

21.9%

5.7%

-1.5%

-7.8%

2.2%
Pricey California markets post largest inventory gains
Housing markets in the West experienced the nation's largest inventory gains despite the large dip in supply.
Of the 100 largest US metros, California was home to six of the markets with the biggest surge in inventory year-over-year: San Jose (66.6%), San Francisco (36.5%) and Oakland (29.2%).
However, this rise in available homes has not done much to address affordability. For example, a typical starter-home buyer in San Francisco where the median starter home lists for nearly $900,000, would need to spend an unrealistic 146.9% of their income to afford a home.
Where Starter Affordability Worsened Most in 2018

U.S. Metro

Starter Home Price

Starter Household Income

Starter Home Affordability (YoY)

San Francisco, CA

$895,000

$35,425

146.9% (+23.2%)

San Jose, CA

$759,250

$38,645

115.8% (+19.3%)

Oakland, CA

$485,000

$33,278

89.0% (+12.7%)

Los Angeles, CA

$399,950

$22,328

106.9% (+11.4%)

Miami, FL

$185,000

$17,952

71.8% (+10.9%)

Fresno, CA

$164,900

$17,250

61.0% (+10.0%)

Newark, NJ

$209,000

$27,560

56.8% (+9.7%)

New York, NY

$254,800

$21,412

78.0% (+9.5%)

Las Vegas, NV

$179,900

$23,458

47.5% (+9.5%)

Orange County, CA

$495,000

$34,351

85.7% (+9.0%)