But there could be changes ahead in the coming months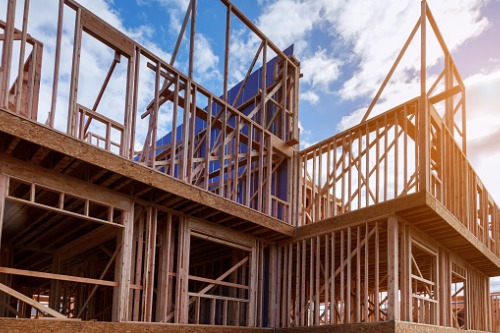 US new home construction maintained a solid pace in February despite a dip from January.
The annualized rate of 1.599 million home starts was a 1.5% decrease from the upwardly-revised January figure of 1.624 million according to data from the Commerce Department.
"February's housing starts numbers, a leading indicator of future completions and net new supply to the housing market, are positive on a year-over-year basis," commented First American deputy chief economist Odeta Kushi. "But, those numbers are in our rearview mirror, and the extent to which the coronavirus pandemic affects consumer confidence and future home building reports remains to be seen."
The latest housing permit applications data shows a drop of 5.5% to a 1.46 million rate with multifamily the largest drag.
The months ahead
While low mortgage rates provide a positive for the new homes market in the coming months, the uncertainty and unfolding trajectory of the COVID-19 outbreak, both from a health and an economic point of view are significant negatives.
"The most recent home builder confidence report, while still upbeat, is beginning to indicate early signs of Coronavirus-driven headwinds to the construction industry, particularly concerns around supply-side disruptions and future demand," added Kushi. "Yet, the fundamentals which drive new home sales remain – near record low mortgage rates, a limited supply of existing homes for sale, and sturdy demand driven by millennials – a generation that is aging into the key lifestyle decisions which drive homeownership demand."