Plus other predictions for fintech in 2019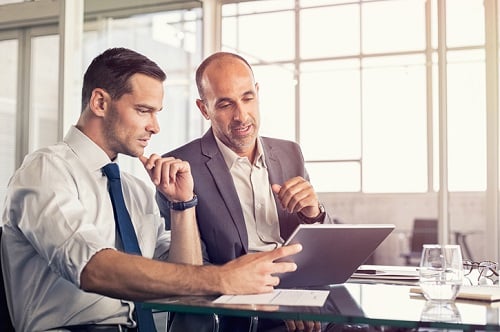 Almost half of real estate professionals and title insurers say that the most important financial technology to help potential homebuyers accelerate transactions is secure collaboration and communication portals.
Mark Fleming, chief economist of First American Financial which carried out the poll, says that the result is not surprising given the growing risk to security.
"Survey respondents indicated that buyers would greatly benefit from a secure platform that allows them to correspond with lenders, real estate agents, escrow officers, and other parties involved with the real estate transaction," he said. "The emphasis on security does not come as a surprise, given that one of the major trends affecting the real estate industry, real estate professionals and consumers is the rise in wire fraud."
Along with secure communication, chatbots are seen as a customer service benefit by 18% of the professionals polled, citing improved process efficiency and automation.
eClosing, remote online notarization set for growth
First American's Q4 2018 Real Estate Sentiment Index also reveals that eClosing and remote online notarization are set to see growth in 2019 with 34% of respondents stating that these will have a large impact in helping home buyers close their transactions faster and more efficiently.
"Remote online notarization allows a notary to notarize documents remotely over the internet via tamper-evident digital tools, sophisticated fraud prevention technologies and live audio-video conferencing. This technology has already been accepted as an alternative to traditional in-person notarization in several states, and we anticipate seeing further uptick in 2019," said Fleming.
Market outlook
While the index may be a welcome sight for fintech providers, it lacks the same optimism for the housing market.
The real estate and title insurance professionals surveyed have lowered their expectations for 2019:
Overall, confidence in purchase residential volume growth over the next 12 months decreased 36.9% compared with a year ago.
Confidence in refinance transaction volume growth over the next 12 months decreased 41.2% compared with a year ago.
Residential property prices are expected to increase by 2.2% over the next 12 months.
Residential price expectations are 1.2% lower than they were in Q4 2017.
"This is likely due to rising mortgage rates and high house prices," said Fleming. "Until now, rising rates had only impacted the outlook for the refinance market. However, this quarter, in addition to the impact on buyer's affordability, rising mortgage rates reduce the incentive for existing homeowners to sell their homes. Those who don't sell, don't buy either and that is contributing to the decline in sentiment."