NAHB report reveals the most and least affordable markets in Q3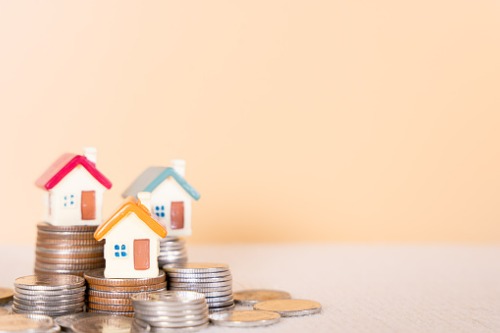 While homeownership remains elusive for many due to sky-high home prices and supply issues, there are still some metros affordable to low- and mid-income families.
A report from the National Association of Home Builders (NAHB) showed that housing affordability was at its lowest level in nearly a decade. About 56.6% of new and existing homes sold in the third quarter were affordable to families earning the national median income of $79,900, unchanged from the previous quarter.
The national median home price grew by $5,000 from Q2 to a record $355,000 in Q3 and was $35,000 higher than in Q3 2020. The average mortgage rate saw a 14 basis-point decline to 2.95% during the quarter. As of November 10, the 30-year fixed-rate mortgage averaged 2.98%, as outlined by Freddie Mac.
According to NAHB, Lansing-East Lansing, Mich., was the most affordable major housing market in Q3. Approximately 89.1% of all new and existing homes sold in the metro were affordable to families earning the area's median income of $79,100.
Pittsburgh, Pa., Indianapolis-Carmel-Anderson, Ind., Scranton-Wilkes-Barre-Hazleton, Pa., Harrisburg-Carlisle, Pa., and Davenport-Moline-Rock Island, Iowa-Ill., rounded out the top five.
Meanwhile, the top five least affordable major housing markets include:
Los Angeles-Long Beach-Glendale
Anaheim-Santa Ana-Irvine moved up one spot to tie San Francisco-Redwood City-South San Francisco in the second slot
San Diego-Carlsbad
Oxnard-Thousand Oaks-Ventura
NAHB chairman Chuck Fowke warned that ongoing supply chain disruptions and tariffs on Canadian lumber and Chinese steel and aluminum would continue to exacerbate affordability problems in the months ahead.
"Policymakers must fix supply chain vulnerabilities that are disrupting and delaying construction projects and hurting housing affordability," Fowke said.
Read more: How will the Fed tapering impact mortgage rates?
"Interest rates are anticipated to gradually rise in the coming months as the Fed begins to taper its monthly bond and mortgage-backed securities purchases," said NAHB chief economist Robert Dietz. "To keep affordability problems from worsening in the future, policymakers need to tackle supply-chain challenges that are hindering new home production. Helping builders boost output will also slow the rapid rise in home prices that has occurred over the past year."