Those seeking to gain market share might look toward the state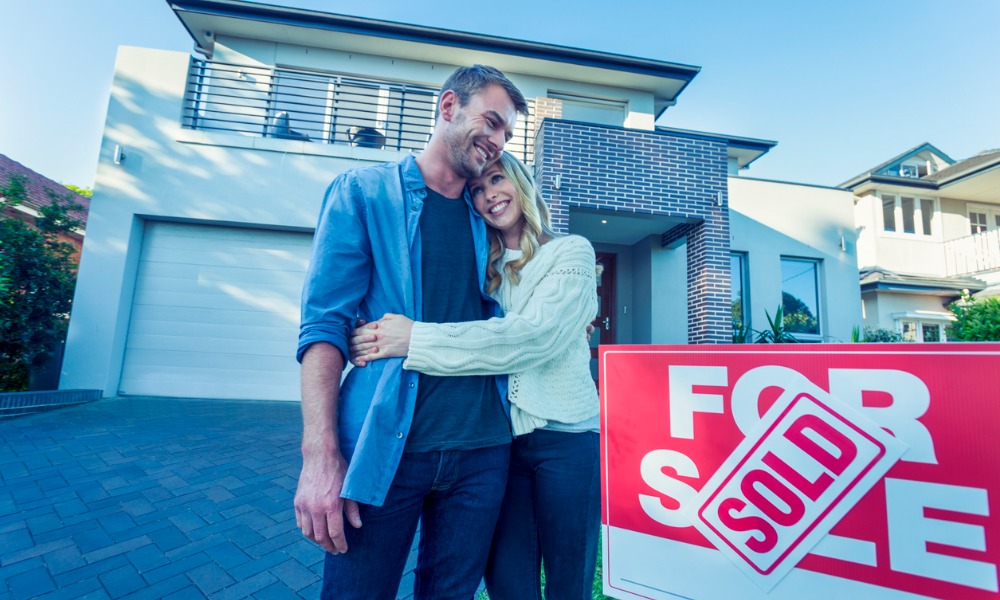 After losing his Tennessee bid for the US Congress, future Alamo defender Davy Crockett famously said: "You may all go to hell and I will go to Texas." Loan originators seeking to gain market share may also want to head to the Lone Star State given its robust housing market.
Ben Caballero, founder and CEO of HomeUSA.com described the Texas dynamics during a telephone interview with Mortgage Professional America. Sales climbed again last month as the market continues to normalize, he said.
"Pre-owned homes have made a nice rally here from the lows that occurred in December and January when prices were $435,000, $440,000," he said. "In April, we're coming in at $482,000 as the average price for resale homes – that's over 10% since the low."
He made allowances for year-over-year performance: "Of course, it's still below from where we were a year ago a little bit," he said. "We had a decline from $530,000 to $435,000. Part of that is seasonal. For the market, always the best time is in the first six months of the year."
New home sales also impressive
New home sales performance has not been as dramatic but still is an outlier when compared to other markets, he suggested. "New homes have not experienced the kind of drastic decrease in pricing that pre-owned homes have, and that's due to the fact that builders have been able to offer pretty strong buyer incentives, Reator bonuses and pay for upgrades, closing costs, that sort of thing, or a combination of all that. I've seen buyer incentives as high as $50,000."
He used the Dallas-Fort Worth market as an example: "We've had really a moderate decrease in new home sale prices throughout Texas. In Dallas-Fort Worth, just to give you an idea, new home sales prices July and August were a little over $500,000 to $512,000, and in April they were only down to $488,000. There hasn't been that much of a decline, but it's been buffered," he said, referring to buyer incentives.
Pending sales also bode well for the market
Pending sales are also encouraging, he added. "Pending sales have come up very nicely," he said, again using the Dallas-Fort Worth market as an example. "Resale homes were 3,700 in January and in March were 6,700 – a very large percentage increase."
Caballero noted the seasonal nature of the volume, and the conservative aspect of the calculations given the cut-off to data reporting and allowances made for less-than-prompt reporting by some.
Statewide, the three-month moving average of new home sales in Texas for April was 5,537 versus 4,903 new homes sold in March, he said. That brisk pace represents the second month in a row for the highest reported total monthly sales in more than two years, he added.
Caballero explained that the increased supply of new homes has created a more balanced market which he noted is good for the builders and consumers. "The Texas housing market continues to be robust and as it normalizes," he said, pointing to the new days on market numbers that continue to increase "from the abnormally low numbers last year."
The HomesUSA.com New Home Sales Index shows the three-month moving average for "days on market" for the four largest markets in Texas exceeded 100 days in April at 106.10, for the first time since September 2020. In April of 2022, days on market in the four largest markets in Texas averaged 58.47 days.
Caballero also noted that in Texas's four top markets, the three-month moving average new home prices rebound last month was $451,868 versus $449,603 in March. Houston new home sales prices in April averaged $413,925 versus $403,897 in March. In Austin, the April average was $519,017 versus $510,336 in March, and San Antonio was $377,759 versus $375,551 in March. In Dallas-Fort Worth, the three-month moving average new home sales prices softened modestly in April at $487,799 versus $494,241 in March.
Want to make your inbox flourish with mortgage-focused news content? Get exclusive interviews, breaking news, industry events in your inbox, and always be the first to know by subscribing to our FREE daily newsletter.