The lender has extended its relationship with Roostify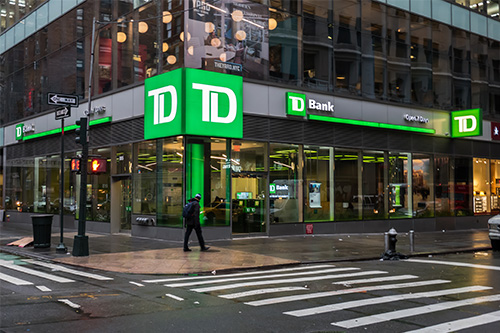 TD Bank has added Roostify's home equity solution to its digital lending platform to further enhance its customer experience.
Last year, the two firms collaborated to launch a digital mortgage solution which cut the lender's processing times.
"TD's partnership with Roostify has been instrumental in our continued effort to deliver legendary customer experiences at every touch point," said Jon Giles, Head of Home Equity Lending at TD Bank.
The addition of the home equity solution offers customers the ability to apply for HELOCs and home equity loans either with or without the help of a loan officer.
"With this latest enhancement, prospective borrowers visiting our website now have consistent, seamless interactions across all of our home lending products. Our business expects to see increased pull-through, accelerated time to close and gains in cost efficiencies."
Rajesh Bhat, co-founder and CEO of Roostify explained that the additional capabilities improve the customer experience.
"Customers use the same trusted platform to apply for a home equity loan as they use for securing a mortgage. Working independently, or with a loan officer, in an omni-channel environment, the borrower can now secure the loan that best meets their financing needs and preferences of engaging," he said.
We are excited to announce today that @TDBank_US has added Roostify's home equity solution to the bank's digital home lending platform!https://t.co/gMdhXIyIeR pic.twitter.com/LaWK3aWTMN

— Roostify (@roostify) March 4, 2020