Black Knight reports rise despite lower home price growth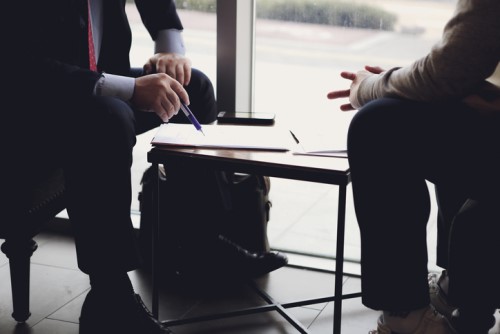 Even though home prices grew at a slower pace for four consecutive months, the second quarter of 2018 saw the number of US homeowners with a mortgage with tappable equity reach 44 million.
For the first time ever, the total tappable equity across the country exceeded $6 trillion according to Black Knight Inc.
Its latest Mortgage Monitor, based on data to the end of July 2018, reveals that even though home price growth in the traditionally-strong second quarter was just 2.7%, the lowest Q2 gain for 5 years; tappable equity grew by $256 billion.
"There is now $636 billion more tappable equity available than at the start of 2018, and nearly three times as much compared to the bottom of the market in 2012," said Ben Graboske, executive vice president of Black Knight's Data & Analytics division.
Despite the positive numbers, Graboske says the slowdown in equity growth quarter-over-quarter was unseasonal and strong.
"While Q2's $256 billion increase in tappable equity was the fourth strongest quarterly growth since the housing recovery began, the decline from Q1's $381 billion was significant, particularly given that historically, Q1 and Q2 are responsible for the bulk of equity growth in any given year," he explained.
Slowdown driven by 10 most equity-rich markets
Breaking down the data, the quarterly slowdown in home price appreciation was driven by the 10 most equity-rich markets.
While they contributed more than 60% of tappable equity growth in the first quarter of 2018, that slipped to 33% in the second quarter.
"Results for California stand out: whereas home price gains nationally were higher in Q2 than Q1, in California, the average home price gain was down 43%. In the most expensive areas of the state, average price gains saw an incredible 80% quarterly decline," said Graboske.
Less equity withdrawn
There was a seasonal quarter-over-quarter increase in equity withdrawn through cash-out refinances or HELOCs in Q2, totalling $65 billion, but this was A 3% decline year-over-year.
Higher interest rates meant the share of tappable equity withdrawn was 1.13% of the total available in Q2 2018 compared to 1.36% a year earlier. It was the lowest share since Q1 2014 when rates were also rising.
Black Knight's calculations show that equity utilization in Q2 was around 17% lower due to rising interest rates than it would have otherwise been.