Just one major region reported lower sales according to the NAR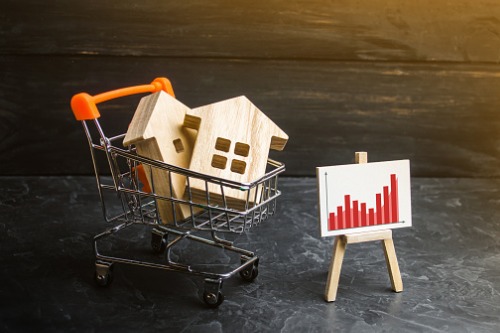 There was a jump for US existing home sales in February according to the latest data from the National Association of Realtors.
It recorded a 6.5% increase from January to a seasonally-adjusted annual rate of 5.77 million in February and a year-over-year gain of 7.2%.
The Northeast was the only one of the four major regions to post a decrease (by 4.1%). The other regions gained led by the West (up 18.9%), with more modest gains in the South (up 7.2%) and Midwest (0.8%).
"February's sales of over 5 million homes were the strongest since February 2007," said Lawrence Yun, NAR's chief economist. "I would attribute that to the incredibly low mortgage rates and the steady release of a sizable pent-up housing demand that was built over recent years."
The median existing-home price rose 8% from a year earlier to $270,100. It was the 96th consecutive month of annual increases.
Coronavirus impact
However, the stats are yet to reflect the impact of the COVID-19 coronavirus outbreak. But Yun is hopeful this will be temporary.
"For the past couple of months, we have seen the number of buyers grow as more people enter the market," he said. "Once the social-distancing and quarantine measures are relaxed, we should see this temporary pause evaporate, and will have potential buyers return with the same enthusiasm."
Total housing inventory at the end of February totaled 1.47 million units, up 5.0% from January, but down 9.8% from one year ago. This would be 3.1 months of supply at the sales pace seen in February.
Investors and second-home buyers
Individual investors or second-home buyers, who account for many cash sales, purchased 17% of homes in February, equal to January and up slightly from 16% in February 2019. All-cash sales accounted for 20% of transactions in February, down from both 21% in January and from 23% in February 2019.