Blockchain solution will power end-to-end digital buying and selling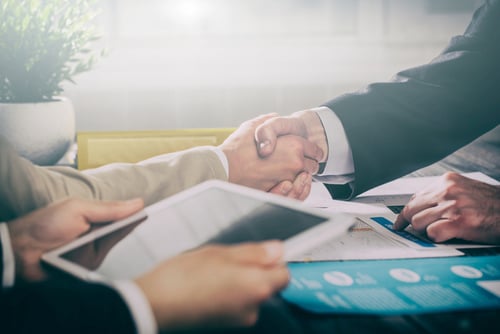 The evolution of contracts using burgeoning blockchain technology is being adopted by a major player in real estate in Ohio.
Berkshire Hathaway HomeServices Professional Realty (BHHS Pro) will play a key role on extending the reach of ShelterZoom and its Contract of Things (CoT) platform.
The first-to-market CoT solution means that all interrelated elements, objects, entities, and processes associated with agreements and contracts are made fully digital, interconnected and interoperable.
It will enable BHHS Pro to offer an end-to-end real estate transaction.
"It's a truly innovative product that resolves many of the hurdles that slow down the transaction process and make it frustrating for agents and buyers alike," said David Mussari, Managing Partner at Berkshire Hathaway HomeServices Professional Realty. "For us, it is all about adding value to the process of buying or selling real estate. ShelterZoom's platform offers the rare 'win-win' situation where our agents can better serve their clients by removing the obstacles to buying and selling properties while, simultaneously, their clients enjoy a more transparent, secure and smooth real estate experience."
ShelterZoom will officially launch Contract of Things early in 2020.