Black Knight report also reveals record high tappable equity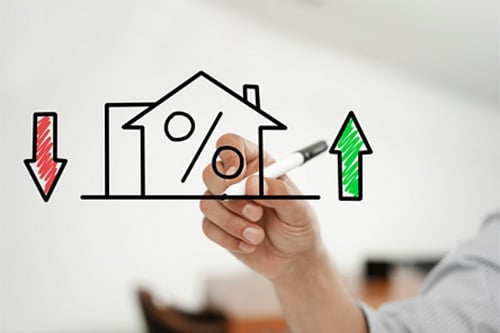 The low interest rates have prompted a surge in refinancing activity but servicers have seen retention rates falling significantly
Black Knight's Mortgage Monitor Report released Monday (12/9) reveals that refinance lending has increased 94% over the past three quarters from an 18-year low in Q4 2018.
Rate/term refinance lending is five times where it was in Q4 2018, driven by recent vintage borrowers seeking to lower their interest rates; and cash-out lending has risen 24% since in that time but still made up 52% of Q3 refinances - homeowners withdrew more than $36 billion via cash-out refinances, the highest amount in nearly 12 years.
However, despite the refi surge, retention rates dropped in Q3 2019, with just 22% of borrowers being retained in portfolio post-refinance.
The drop was larger for rate/term refinance retention (from 29% in Q2 2019 to 26% in Q3 2019). This is typically easier business for lenders/servicers to retain. Cash-out retention dipped from 20% to 19%, the lowest retention rate among that segment in more than two years.
"While refinance activity is up across the board, the characteristics of refinancing borrowers – along with their motivation and 'trigger points' to refinance – are anything but uniform," said Black Knight Data & Analytics President Ben Graboske. "Advanced portfolio and market analysis can help servicers better understand changing borrower dynamics and tune their strategies accordingly."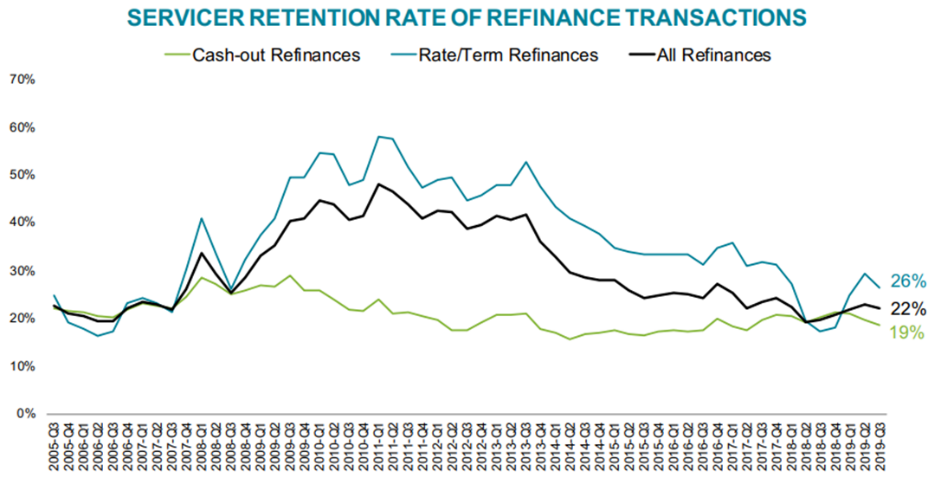 Tappable equity at new Q3 record
The Mortgage Monitor Report also reveals that tappable equity - the amount available to homeowners with mortgages before reaching a maximum combined loan-to-value (CLTV) ratio of 80% – pulled back seasonally in Q3 2019.
Total tappable equity for the third quarter was the largest on record at $6.2 trillion.
This was down 1% from Q2 2019, but tappable equity grew 5% year-over-year, the strongest such growth rate since late 2018.
The average homeowner holds $119,000 in tappable equity that could be withdrawn while still retaining a conservative buffer of 20% home equity, up $3,450 from the same time last year.