The quarterly decline bucked the generally-higher trend of 2019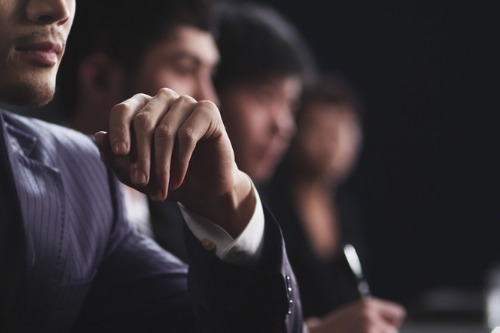 American consumers are generally happy with the service they received from primary mortgage originators in 2019.
But as loan volume surged in the second quarter, satisfaction levels slipped, suggesting originators' systems were inadequate to cope with the sudden increase.
The J.D. Power 2019 U.S. Primary Mortgage Origination Satisfaction Study, released today, shows that overall customer satisfaction gained 14 points year-over-year on a 1,000 point scale.
But as mortgage originations soared 54% in the second quarter from the previous quarter, satisfaction fell from 869 to 853; and lower satisfaction was more prevalent among those buying a home rather than refinancing.
"Mortgage originators have been consistently transforming their businesses by adding self-service technology tools and reducing customer-facing staff, but when put to the test by an unexpected surge in refinancing volume, this approach fell short of customer expectations," said John Cabell, Director of Wealth and Lending Intelligence at J.D. Power. "It is critical that originators get the balance right between tech and staffing to be able to deal with the swings in loan volume that can dramatically change from month to month."
Getting it right…and wrong
The study reveals that customers are still mostly interacting using email (70% utilization rate) and phone (63%), while just 15% use their mortgage originators' mobile apps, despite the industry push towards digital channels.
Mortgage customers who were given real-time access to their loan's status via an online portal did report higher overall satisfaction; an average 140 points higher than for those originators that did not provide this.
There is also an issue with those customers that are working with third-parties to originate their mortgages. Satisfaction was up to 40 points lower and trust up to 50 points lower for those who use brokers, or real estate agents/builders.
Nearly two-thirds of all mortgage customers chose to refinance their loan for more favorable terms. Among the remaining 37%—those looking to consolidate debt or cash out equity—approximately half considered other product options such as home equity loans and personal lines of credit.
Who is leading?
Among the primary mortgage originators named in the survey, Quicken Loans ranks the best overall for satisfaction, scoring 880 out of 1,000, and ranking first for the 10th consecutive year.
Fairway Independent (865) and Guild Mortgage Company (864) complete the top 3.