A host of factors continue to dampen new home sales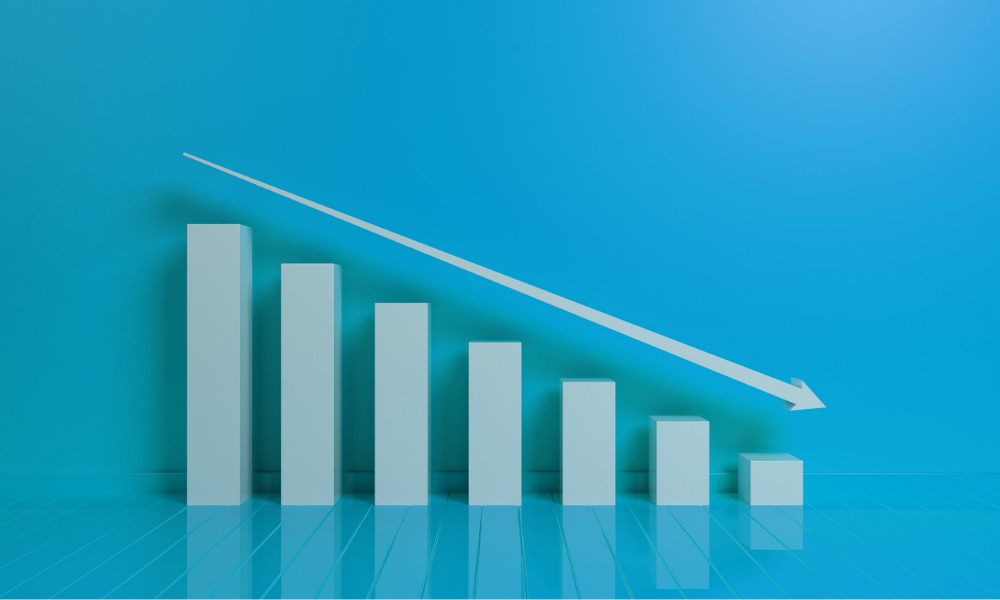 In line with a decrease in single-family starts, sales of new US homes plummeted to a four-month low in March.
Estimates by the Census Bureau released Tuesday showed that sales of new single-family houses fell to a seasonally adjusted annual rate of 763,000 units. This is 8.6% below the revised February rate of 835,000 and is 12.6% below last year's estimate of 873,000.
"A combination of factors has contributed to this decline, including rising interest rates and rising prices which have both hindered purchasing power for buyers, and a decline in single-family starts, which has left inventory levels low," said Kelly Mangold, partner at RCLCO Real Estate Consulting.
While the March reading represents the biggest monthly decline in almost a year, Fannie Mae deputy chief economist Mark Palim said the series tends to be volatile and follows large upward revisions to the January and February readings.
"Taken as a whole, the first quarter saw 814,000 new homes sold on an annualized basis, the highest since Q1 2021 and slightly above our expectations," he said.
Read more: Fannie Mae economist on the probability of a recession
"Demographics remain a strong driver of housing demand, and as the market adjusts to deliver product at price points and formats that align with this demand, sales are likely to be bolstered," Mangold added.
The median sales price of new houses sold in March was $436,700, while the average sales price was $523,900. The seasonally-adjusted estimate of new houses for sale was 407,000, representing a supply of 6.4 months at the current sales rate.
Palim expects higher mortgage rates to weigh on sales eventually. However, demand will remain strong and continue to outpace the speed at which homebuilders can complete construction, he said.
"Though the number of new homes available for sale increased by 3.8% in March to 407,000 homes, over half of this increase was driven by homes for sale that were not yet started, which now sits at a record level," he said. "Sales continuing to outpace construction is also evident in that 33% of sales in March were homes not yet under construction, the largest share since May 2021. The current strength of demand hitting up against large construction order backlogs should dampen the effect in the near term of higher mortgage rates, as there appears to be significant unmet home purchase demand."
"In particular, due to the shortage of construction labor, buyers may be more hesitant to purchase a fixer-upper understanding that the cost and timeline of renovations may be extended, making a turn-key new construction home more appealing," Mangold said.