An analysis of the market shows several positives for the year ahead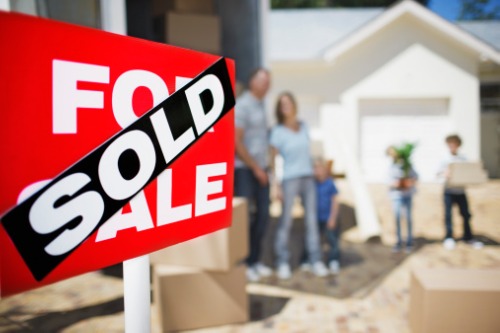 Solid job gains, historically low mortgage rates, and strong levels of household formation are some of the factors pointing to a buoyant market for new homes in 2020.
The latest Health of Housing Markets (HoHM) report from Nationwide suggests that low inventory of existing homes for sale will also benefit the market for new homes.
But that does not mean that builders will be going into overdrive, as there are challenges that will limit the amount of new supply.
"Despite stronger housing demand, homebuilders continue to be constrained by a combination of regulatory changes after the housing bust of 2007 and lack of workers," said David Berson, Nationwide senior vice president and chief economist. "For 2020 we should continue to see a further modest rise in home construction to a new high for the expansion, although it is likely to stay well below the long-run demographic trend of 1.4 to 1.6 million starts per year."
The report also notes that there is still some fallout from the significant supply of vacant housing units from the housing boom of the last decade.
Overall, the housing market appears healthy heading into 2020 and the economy should support continued demand.
"The US economy remains firmly in the longest expansion in history, and we expect the housing market to continue to do its part in driving positive growth," said Berson. "Millennials, once held down by the worst job market since the Great Depression, are now in a position where they are the primary demographic driving housing demand."
Most, least positive markets
The HoHM report reveals the 10 markets that have the most positive and least positive outlooks for 2020.
The 10 metro areas with the most positive LIHHM forecasts are, in order: Trenton, N.J.; Hinesville, Ga.; Beaumont-Port Arthur, Texas; Fairbanks, Alaska; Montgomery-Bucks Counties, Pa.; Houston-Sugar Land, Texas; Vineland-Bridgeton, N.J.; Camden, N.J.; Lake-Kenosha Counties, Ill.; and, Pittsfield, Mass.
The 10 MSAs with the least positive LIHHM outlooks are: Kennewick-Richland, Wash.; Yakima, Wash.; Cheyenne, Wy.; Odessa, Texas; Spokane-Spokane Valley, Wash.; Waco, Texas; Joplin, Mo.; San Jose-Santa Clara, Calif.; Walla Walla, Wash.; and, Hickory-Lenoir-Morganton, N.C.