But confidence in meeting their requirements is highest in 7 years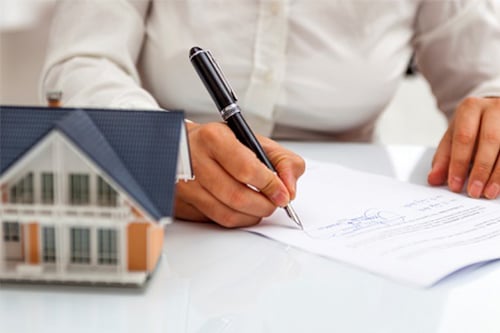 Banks and credit unions are feeling more positive about their ability to meet the requirements of mortgage regulations but compliance remains a key issue.
The annual Regulatory & Risk Management Indicator from Wolters Kluwer increased following last year's concerns over the impact of Home Mortgage Disclosure Act (HMDA) rules; cybersecurity, credit and compliance risks; and an increased level of regulatory agency fines.
"Respondents indicated more confidence in their ability to maintain compliance, keep track of changing regulations, and demonstrate compliance to regulators, reaching the highest confidence levels in the survey's seven years," said Timothy R. Burniston, Senior Advisor for Regulatory Strategy with Wolters Kluwer's Compliance Solutions business.
Burniston added that although the findings suggest a strengthening of lenders' compliance program management practices, there are still relatively high levels of concern across a range of areas, suggesting that compliance remains a struggle for lenders.
Compliance challenges
Respondents cited several issues as their top concerns over the next 12 months.
For compliance they include:
managing and implementing residential mortgage regulations;
keeping current with changing regulations;
complying with the forthcoming Current Expected Credit Loss (CECL) accounting standards;
deposit account regulations;
and compliance program management.
They are also very concerned about their ability to comply with BSA/AML requirements, fair lending laws and regulations, UDAAP standards, new URLA forms and, to a slightly lesser degree, state regulatory requirements.
Risk challenges
Meanwhile, for risk management, respondents are most concerned about cybersecurity with 78% of respondents anticipating escalated priority over the next 12 months.
They are also concerned about compliance risk and credit risk and almost half expect to make higher future investments in strengthening their risk assessment capabilities, followed by updating compliance policies and procedures, and expanding compliance control testing processes.
Next 12 months
Asked for their outlook for the next 12 months, respondents cited the following potential areas of concern:
interest rate fluctuations (87%);
data privacy issues (85%);
and recession fears (76%).
Only 22% of respondents view regulatory relief over the next two years as either very likely or somewhat likely, compared to 48% in the 2018 survey.