Black Knight Mortgage Monitor highlights the struggle despite low rates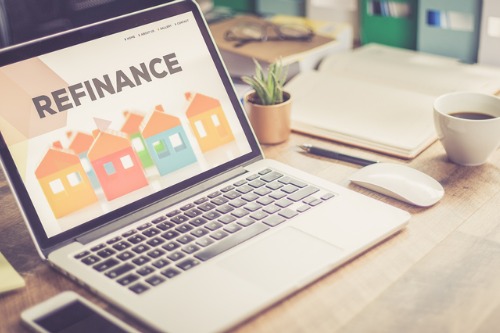 Recapturing homeowners tempted to refinance due to low mortgage rates was not an easy task for most servicers in the last three months of 2019.
The latest Mortgage Monitor Report from Black Knight released today (Mar. 2), shows that just 1 in 5 refinancing borrowers were retained by servicers in Q4 2019, even as refinancing activity hit a 6.5 year high.
"Retention rates rose along with refinance volumes early last year, hitting an 18-month high in Q2 2019, but retention rates have since fallen in each of the past two quarters," explained Black Knight Data & Analytics President Ben Graboske. "Fewer than one in four borrowers refinancing to lower their rate or term – business which has been historically easier to retain – stayed with their servicer post-refinance in Q4 2019."
He added that a key reason for this was 2018 vintage mortgages which many servicers failed to retain and highlighting the need for the right data and analytics tools to identify those customers with sufficient tappable equity and take the necessary steps to retain them.
Competitive rates
For those customers that switched lenders, they locked in a rate on average 0.08% lower rate than those that stayed with their current lender. Graboske says that this strengthens the call for lenders to ensure competitive pricing.
Retention rates among cash-out refinances showed even greater challenges for mortgage servicers at just 17%, down from 19% in the previous quarter.
This 4-year low came as cash-out lending hit a 10-year high with 600,000 borrowers taking an estimated equity pot of $41 billion from their homes, the highest level since 2007.
Rise in tappable equity
"Lenders and servicers should take note – there are currently 44.7 million homeowners with equity available to tap via cash-out refinance or HELOC, with the average homeowner having $119K in equity," added Graboske. "At $6.2 trillion, total tappable equity – the amount available to homeowners with mortgages to borrow against while still retaining at least 20% equity in their homes – hit its highest year-end total on record. What's more, the same falling interest rates that have reheated the housing market have also increased the rate of equity growth for the third consecutive quarter. "
Black Knight's data shows that tappable equity grew 9% year-over-year in Q4 2019, the highest growth rate since Q3 2018 and refinance lending was up 250% year-over-year. Three quarters of homeowners with tappable equity have first lien interest rates at or above today's prevailing rate.
"Taking all of this into account, improving the retention and recapture of this business is of critical importance," concluded Graboske. "Data-driven portfolio retention strategies that help determine borrowers' motivations for refinancing can go a long way in this regard."
The report shows that total debt on mortgaged U.S. residential properties (including first liens, seconds and HELOCs) is equivalent to just 52% of the associated homes' values, slightly from the trough of 51.4% of the summer of 2019, but down from 53% one year ago.