Zillow and Pulsenomics survey finds half expect end of growth next year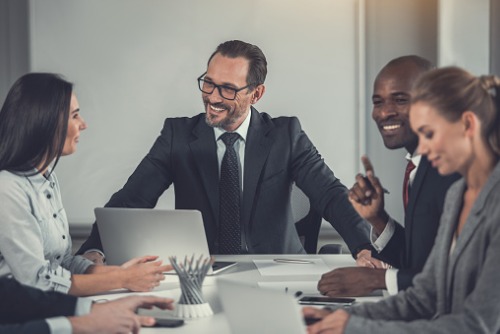 The current growth in the economy and the resulting impact on the housing market, is likely to end in 2020.
That's according to a panel of 100 leading housing economists and experts who have given their predictions for the latest quarterly Zillow Home Price Expectations Survey conducted by Pulsenomics.
Although this year appears to be safe from a recession in the experts' views, 2020 is a different matter with half expecting a downturn then and a further 35% calling for a recession in 2021.
Among those who think 2020 will bring recession, 1 in 5 say it will be in the third quarter.
As for the reason for recession, most believe trade policy is the likely cause followed by a stock market recession or geopolitical event. Just 12 of the panel thought a housing slowdown was in the top 3 reasons to trigger recession.
"Housing slowdowns have been a major component, if not catalyst, for economic recessions in the past, but that won't be the case the next time around, primarily because housing will have worked out its kinks ahead of time," said Skylar Olsen, Zillow director of economic research. "Housing markets across the country are already heading into a potential correction a solid year before the overall economy is expected to experience the same. The current housing slowdown is in some ways a return to balance that will help increase the resiliency of the housing market when the next recession does arrive."
Not the cause but a symptom
Although few respondents think the housing market will result in recession, 51% expect home buying demand will be somewhat or significantly lower in 2020 compared with 2019, while only 17% say it will increase.
They believe that homes will likely take longer to sell and bidding wars will become rarer.
The experts are not expecting a price crash though with a predicted rise of 4.1% in 2019, but then 2.8% in 2020, down from their Q2 2018 prediction of 2.9% growth. Similarly, their 2021 forecasts have been cut from 2.6% growth to 2.5% appreciation.
"More than any other factor with the potential to impact home-buying demand through 2020, mortgage rates are viewed by our expert panel to be most significant," said Pulsenomics Founder Terry Loebs.
Although 30-year mortgages are near 18-month lows and available now at rates below 4%, the near-term outlook for home prices has actually weakened a bit from the previous survey in February.
"Together, these data suggest that most experts believe the recent rate move is a temporary dip, and that home-buying demand through next year will be dampened by other, more persistent factors that affect affordability, such as constrained inventory and the growth of house prices relative to wages," added Loebs.