Gain leads to an uptick in new home sales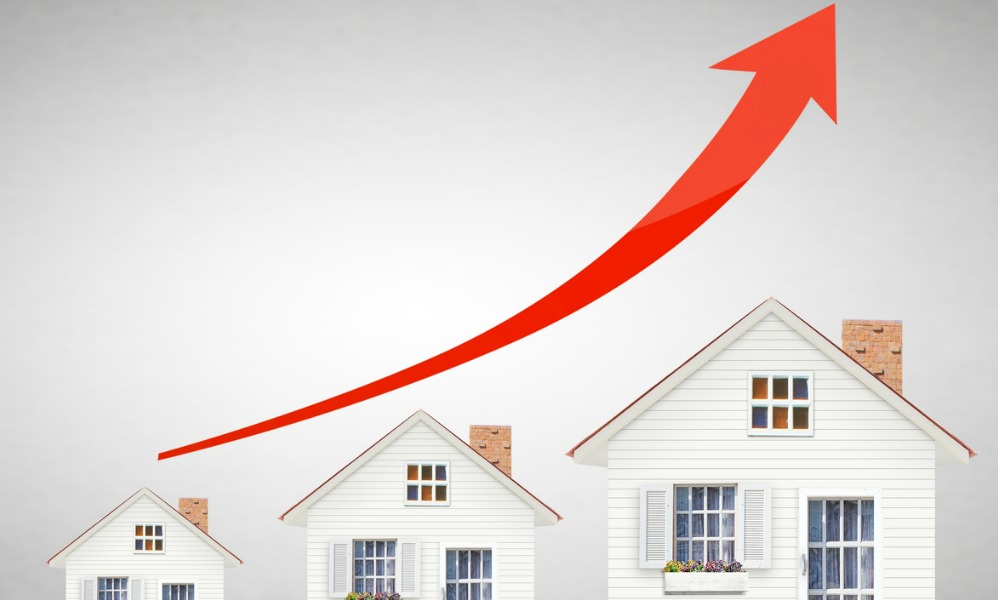 Purchase mortgage applications increased 6% on a seasonally unadjusted basis from September to October, data from the Mortgage Bankers Association showed.
Although activity rose month over month, mortgage applications for new home purchases were 15.2% lower than October 2020 levels.
"The strong monthly gain puts MBA's estimate of new home sales at its strongest pace since January 2021," said Joel Kan, AVP of economic and industry forecasting at MBA.
Based on MBA's Builder Application Survey data, new single-family home sales were running at a seasonally adjusted year-over-year pace of 897,000 units in October, up by 6.4% from the September rate of 843,000 units. Unadjusted, there were an estimated 68,000 new home sales in October, a 3% uptick from 66,000 sales in the previous month.
Read more: New home sales figures for September revealed
Kan highlighted another new record in the survey – loan size. The average new home loan size climbed to over $412,000, according to Kan, due to higher loan balance transactions that continued to dominate purchase activity.
"Recent US Census data show an increasing share of new sales are for homes yet to be built or still under construction, and a shrinking share of completed homes," he said. "Housing demand remains strong, and buyers are making quick decisions in a still very competitive market."
"Homebuilders still face delays and challenges from supply-chain bottlenecks and rising costs. Overall construction costs, as measured by the Producer Price Index (PPI), recorded an annual increase of 12.3% in October, which is almost five times the average annual change," Kan added.
By product type, conventional loans composed 75.7% of loan applications, FHA loans composed 13.5%, RHS/USDA loans composed 0.5%, and VA loans composed 10.3%. The average loan size of new homes increased from $408,522 in September to $412,339 in October.