Sales jumped to highest level since March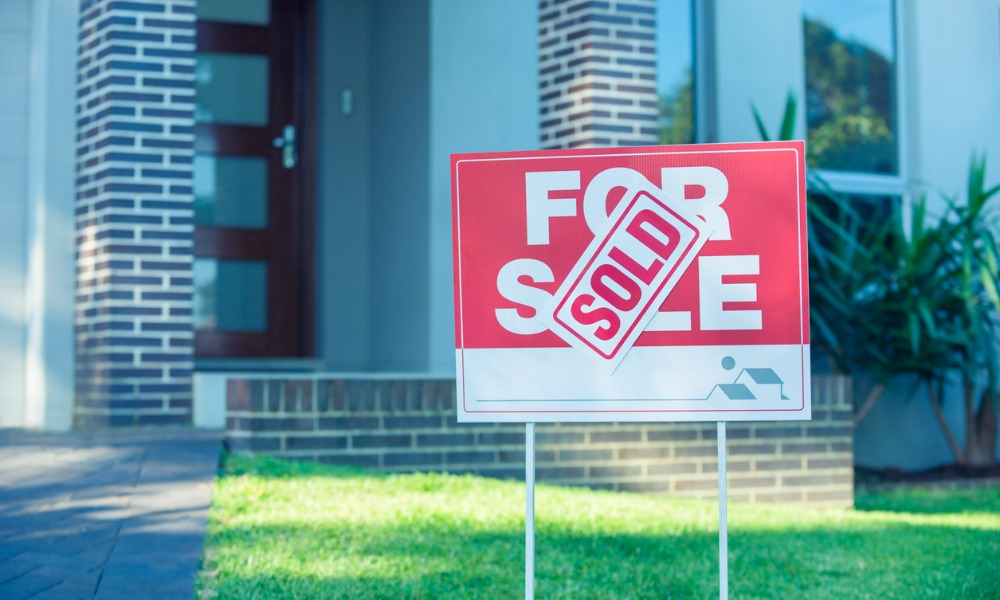 New home sales increased for the third straight month in September, as demand for new homes continued to surge this fall.
Sales of single-family houses in September were at a seasonally adjusted annual rate of 800,000, according to the report released Tuesday by the Census Bureau and the Department of Housing and Urban Development. This figure is 14% above the revised August estimate of 702,000, but is 17.6% below the 971,000 new home sales in September last year.
"The new home sales report released today by the Census Bureau showed a 13.9% jump in new home sales in August to an annualized pace of 800,000 units, the highest since March," Fannie Mae chief economist Doug Duncan said. "While the size of the increase was more than expected, the data series tends to be volatile, and it coincided with sizable downward revisions to the prior two months, leaving the third quarter average in line with our forecast."
He added: "Taken as a whole, the report continues to reflect the ongoing story of strong housing demand confronting a tight supply of homes available for sale, as homebuilders face difficulties working through their order backlogs."
New houses were sold at a median price of $408,800 in September, while the average sales price was $451,700. The report estimates 379,000 new homes for sale in September, representing a supply of 5.7 months at the current sales rate.
"Builders signed contracts to sell 65,000 houses in September, the most since May. Only 17,000 of those houses were in move-in condition; the other 48,000 were either under construction or the ground hadn't yet been broken," said Holden Lewis, home and mortgage specialist at NerdWallet. "By selling that many uncompleted houses, sellers are demonstrating that they are confident that shortages of materials, appliances, and workers will ease in the next few months."
Read next: Mortgage experts upbeat over latest home data
"Despite the decline in starts this month, sales remained strong, indicating that buyers are still seeking new products to meet their ever-evolving needs as the school year begins and households adapt to their 'new normal' schedules," said Kelly Mangold, partner at RCLCO Real Estate Consulting. "RCLCO expects home sales to remain strong as the year comes to a close because millennials are in peak family-formation years, and demand remains for larger living spaces and homes with outdoor access."